Presenter's slides and photos from the event are now available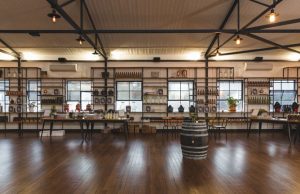 Eighty early career optometrists attended the OV/SA viral keratitis and dry eye seminar featuring ophthalmologist Dr Georgia Cleary and optometrist Megan Zabell. Dr Cleary provided an update on viral keratitis including HSV, Zoster keratitis and Adenoviral keratitis. Megan Zabell covered the latest research and management of dry eye.
The seminar was held at The Craft & Co, a unique brewery and distillery that also hosts a micro-dairy, cellar door, eatery, cafe and bar in Smith Street, Collingwood. A delicious three-course meal and drinks was served as part of the seminar. Registration was free for Optometry Victoria South Australia members.
OV/SA would like to thank Alcon for supporting this well received event. See below for a handout from Megan Zabell and photos on the night.
Presenter's slides
The presentations from the two guest speakers are now available for members to download below.
Photos