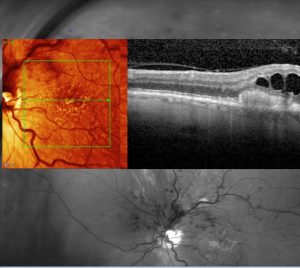 In this interactive online workshop, Centre for Eye Health's Michael Yapp and Angelica Ly will lead participants though a range of interesting cases of suspected optic nerve and macular disease.
During the session, participants will enter small breakout rooms with 4-6 colleagues to discuss the results of multimodal imaging and to formulate differential diagnoses for each of the cases.
The results of these interactions will be reported back to the wider group and used as the basis for further group discussion and learning. Participants will consider how key take home messages might be applied within the context of their own practice and patient base.
Learning Objectives
At the end of the session, participants should have:
Improved their ability to differentially diagnose diseases of the retina and optic nerve based on clinical findings and results of multimodal imaging (fundus photography, OCT, wide-field imaging and OCT angiography).
Further refined their skills in identifying and discussing typical and atypical results
Considered how this knowledge can be applied within the context of their own practice and patient base.
Michael Yapp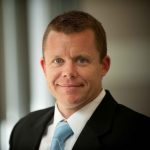 Michael is Head of Clinical Operations and Teaching at the Centre for Eye Health. He had a diverse range of clinical experience throughout his career, working in private practice before undertaking locum work Australia-wide and later, also overseas. Prior to joining CFEH at its inception in 2009, he honed his diagnostic skills working with a corneal specialist ophthalmologist in Sydney. Michael's interest in education started early in his career when he was a staff optometrist at UNSW. Since then he has continued to educate generations of optometrists, being invited to speak at numerous Australian Optometry conferences as well as prominent international conferences in New Zealand, India and America.
Angelica Ly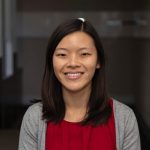 Angelica is Lead Clinician in macula at the Centre for Eye Health. She is currently the lead clinician (macula) at the Centre for Eye Health. She obtained her Bachelor of Optometry (Hons), graduate certificate in ocular therapeutics and PhD on "Multimodal evaluation of macular structure and function in age-related macular degeneration" from UNSW Australia. She is committed to improving the standard of care in optometry and has a passion for evidence based optometry, ocular disease and clinical research. Angelica strives to be a supporting resource to optometrists, to gain and share knowledge so that optometrists may deliver the best possible care to their patients. As well as presenting at ARVO and other conferences, she has published articles in Optometry and Vision Science, Ophthalmic and Physiological Optics, Clinical and Experimental Optometry and Investigative Ophthalmology and Vision Science.
FREE for OA members
Register NOW!