OV/SA Regional Series (Adelaide Evening) - Myths, Misconceptions and Mistakes….mainly Mistakes!
Date: 31/05/2023 (ACST)
Venue: Marion Hotel, 849 Marion Rd, Mitchell Park
Provider: Optometry Vic/SA
Contact: Lisa Busuttil, [E] l.busuttil@optometry.org.au, [P] 0396529101
Learning Objectives
1/ challenge conventional clinical thinking by examining specific case histories in CRAO, OAG and ACG
2/ enhance awareness of the potential for confirmational bias in our clinical diagnoses
3/ review unusual clinical presentations and learn from the mistakes of others
Max CPD hours awarded: 2.5
Session Information
Name
Myths, Misconceptions and Mistakes….mainly Mistakes!
Clinical?
Yes
Interactive?
Yes
Therapeutic?
Yes
Duration of CPD Session/Module
2
Duration of CPD Session/Module inclusive of Assessment Component
2.5
Our Speaker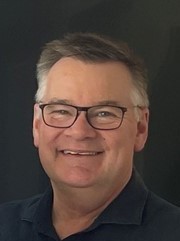 KEN THOMAS, BScOptometry FACO
Ken graduated from the University of Melbourne in 1985 and commenced work with Leunig & Farmer Eyecare in Gippsland, becoming a partner in 1990.
Ken was a part time clinical instructor at the University of Melbourne for ten years and part-time lecturer in the post graduate therapeutics course. He is also Honorary Associate in the Monash Centre for Rural Health, where he has been presenting tutorials for medical students and GP trainees for over twenty years. He has presented lectures at several Optometry State conferences and served on a number of professional committees.
He was the second Australian Optometrist to complete the Ocular Therapeutics Course, involving a brief study trip to Boston.  Ken has also been involved with his practice's services to PNG, completing three "tours of duty". He is described by his low vision patients as "unusually handsome".