There is a growing body of evidence regarding links between COVID-19, eye health and ocular signs and symptoms. There has been conflicting, and sometimes contradictory advice on conjunctivitis as part of the suite of symptoms of COVID-19. Following is some of the most recent information, to assist you in making informed decisions about your patients. At the bottom are some important links.
General Advice
In an article updated on the 2nd of April 2020, the American Academy of Ophthalmology acknowledged that "several reports suggest the virus can cause a mild follicular conjunctivitis otherwise indistinguishable from other viral causes, and possibly be transmitted by aerosol contact with conjunctiva". We have learnt, from study of other coronavirus diseases, that conjunctivitis is within the realm of possible complications.
Patients who present to optometry or ophthalmology for conjunctivitis, who also have upper respiratory tract symptoms, fever, shortness of breath or whom have recently travelled could represent cases of COVID-19
It is suspected from some reports, that whilst conjunctivitis or red eye is unusual and not part of "classic" COVID-19, up to 1-3% of patients with COVID may have some form of red eye/conjunctivitis.
It is unlikely that a red eye will be the initial symptom of a COVID-19 patient, and it is not currently listed as a symptom by the Australian Department of Health. Patients are far more likely to present to GP or ED with respiratory symptoms being the main concern, but a high degree of suspicion of red eyes is required
On the 1st of April, the Royal Australian and New Zealand College of Ophthalmologists (RANZCO) released the following statement in a document titled "RANZCO COVID-19 risks of exposure and strategies to manage those risks"
"Most patients presenting with viral conjunctivitis will have adenovirus. However, a study by Guan W et al. indicated conjunctival congestion was present in 0.8% of the Chinese cohort of 1099 patients with laboratory confirmed COVID-19. There is some evidence that the virus can cause conjunctivitis and be spread by aerosol contact with conjunctiva"
and
"COVID-19 is known to cause conjunctival congestion. SARS-CoV-2 has been isolated in tear and conjunctival secretions (although this is infrequent and one study failed to detect it in tears of 17 patients with COVID-19)."
Also on the 27th of March, the American Academy of Ophthalmology released the following statement:
"While it appears conjunctivitis is an uncommon event as it relates to COVID-19, other forms of conjunctivitis are common. Affected patients frequently present to eye clinics or emergency departments. That increases the likelihood ophthalmologists may be the first providers to evaluate patients possibly infected with COVID-19.
Therefore, protecting your mouth, nose (e.g., an N-95 mask) and eyes (e.g., goggles or shield) is recommended when caring for patients potentially infected with COVID-19. In addition, slit-lamp breath shields (e.g., here ) are helpful for protecting both health care workers and patients from respiratory illness. Free slit-lamp breath shields are being offered by some manufacturers, including Topcon and Zeiss."
The American Academy of Ophthalmology page also discusses a report from CNN, in which a nurse at a residential home with an outbreak of COVID-19 reported "red eye was a common early sign in elderly patients who then became sick with COVID-19" which whilst an interesting observation by a clinician, has not been confirmed with studies or published reports.
Further research
On 31st March 2020 JAMA Ophthalmology published a case series of 38 patients with COVID-19. Reverse transcriptase–polymerase chain reaction results were positive for severe acute respiratory syndrome coronavirus 2 in 28 nasopharyngeal swabs and 2 conjunctival swabs, and more significant changes in blood test values appeared in patients with ocular abnormalities. In this study, one-third of patients with COVID-19 had ocular abnormalities such as epiphora, conjunctival congestion, or chemosis, which frequently occurred in patients with more severe COVID-19. Although there is a low prevalence of SARS-CoV-2 in tears, it is possible to transmit via the eyes."
In February 2020, a small scale study was published in China; Evaluation of coronavirus in tears and conjunctival secretions of patients with SARS‐CoV‐2 infection.
According to recent reports, a large number of ophthalmologists involved in the diagnosis and treatment of the disease on a daily basis accidentally acquired COVID-19. Thus, many doctors suspect that it is related to contact with tears or conjunctival secretions of patients.
The present study assessed the tears and conjunctival secretions in SARS‐CoV‐2‐infected patients. The results showed that the virus existed in the patients' tears and conjunctival secretions only in those with conjunctivitis. No viral RNA was detected in the tear fluid and conjunctival secretions of the patients with COVID-19 without conjunctivitis symptoms. The low abundance of the virus in tear and conjunctival secretions does not eliminate the risk of transmission through conjunctival tissue.
Another study published in February in The New England Journal of Medicine titled "Clinical Characteristics of Coronavirus Disease 2019 in China" on 1,099 confirmed COVID patients documented "conjunctival congestion in 0.8% of patients. No patients had eye swabs taken.
This has impacts on transmissibility from patients, and suggests clinicians working with confirmed cases, especially those with conjunctivitis, should be cautious and wear eye protection as part of COVID-19 PPE.
For more information:
Support for our members
We realise this is a difficult and uncertain time for all of us. Optometry Australia's optometry advisor helpdesk offers our members dedicated experienced optometrists ready to provide confidential support.
Optometry Australia's advisor helpdesk
Email: national@optometry.org.au
Phone: (03) 9668 8500
Operating hours: Monday to Friday, 9.00am to 5.00pm AEST
You might be interested in
Each week we will feature some members' words, photos and videos and share their thoughts about music and the project.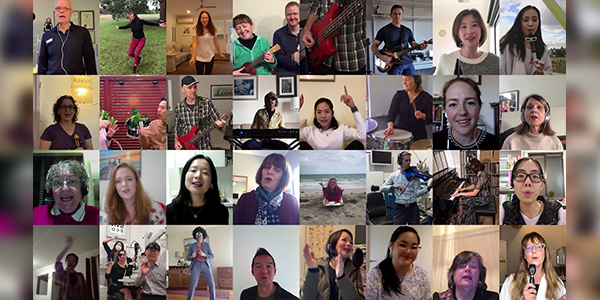 View
Whilst we appreciate that there is general fatigue about COVID-19, the ongoing and varying restrictions around the country are a stark reminder that this pandemic is not over and its impact on our sector continues.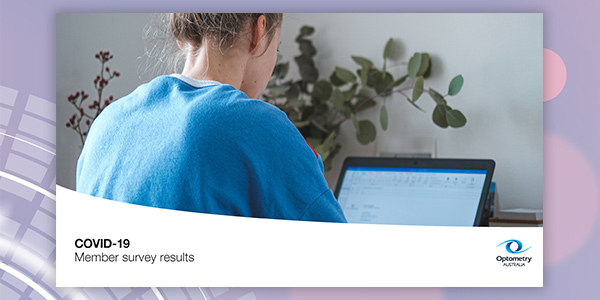 View
Former Head of Optometry at QUT, Associate Professor Peter Hendicott will begin a two-year term as president of the World Council of Optometry next October, 2021.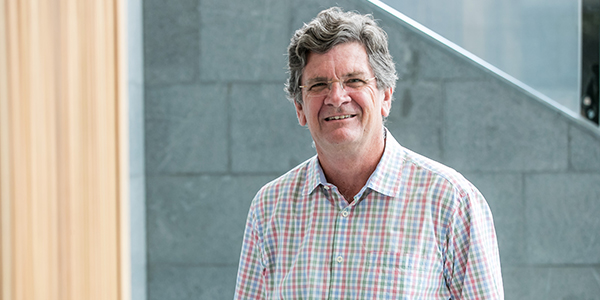 View