The Australian Government Department of Health has released a document called Face Shields: A quick guide available here.
Eye Protection Standards
Currently there is no specific standard for eye protection against biological hazards such as Coronavirus. Goggles or face shields are proposed as appropriate protection for the eyes in the situation of a confirmed or suspect case of COVID-19 or when triaging possible patients1,2. This is both for practitioners and for cleaning staff.2
The College of Optometrists UK in their FAQ section updated on the 15th of April says that if there is risk of aerosol generation or splashes/droplets, optometrists should use their judgement if eye shields/goggles are appropriate, and that sessional use is appropriate. The American Academy of Ophthalmology suggests in an update on the 15th of April that in areas of pandemic COVID-19, if a practitioner is working very close to a patient, mask and eye protection should be used.
As the primary method of infection is by droplet rather than airborne transmission, closely fitted wraparound safety glasses that comply with the coverage requirements for medium impact eye protectors in AS/ NZS 1337.13 could be used in circumstances when there is no aerosol generation. Given the limited coverage that they offer, especially from the side, prescription spectacles will not provide adequate protection3. In this case the best option is to provide a face shield or goggles over the top of the prescription spectacles, taking care to ensure that fit and coverage are not compromised by the combination.
The World Health Organization in their release on the 6th of April 2020 states that healthcare workers in an outpatient setting, caring for asymptomatic low-risk patients, do not require PPE or eye protection.
Coveralls, double gloves, or head covers (hood) that cover the head and neck used in the context of filovirus disease outbreaks (e.g. Ebola virus) are not required when managing COVID-19 patients2.
References:
Revised advice on non-inpatient care of people with suspected or confirmed COVID-19, including use of personal protective equipment (PPE)
Rational use of personal protective equipment for coronavirus disease 2019 (COVID-19) World Health Organization; 2020 [6th April 2020]. Available here.
AS/NZS 1337.1 Personal eye protection Part 1: Eye and face protectors for occupational applications. Sydney: Standards Australia/ Standards New Zealand, 2010.
Possible stockists of safety glasses and face shields
Amidst a huge increase in demand the answer to this question changes daily and conventional surgical and medical suppliers are reporting limited supplies.  Online suppliers seem to have stock available from Australia for quick delivery, but since the start of March prices have been increasing steadily and supply dwindling even on sites like eBay and Amazon.
It may be worth splitting orders with different suppliers (rather than putting all your eggs in one basket) as members are reporting some orders being cancelled and refunded or transit and shipping delays.
Here are some suppliers that have let us know that they have eye protection available, or we have been alerted that members have been successful in getting orders. Optometry Australia does not endorse, or have any corporate relationship with any of the following companies, nor guarantee quality or supply. If you know of any available suppliers (or are one) that should be added to this rapidly changing list, please let us know.
Q) Can I reuse eye shields?
Information on re-using eye shields is found on the CDC: (This is relevant to a pandemic situation where there is limited supply.)
Extended use of eye protection is the practice of wearing the same eye protection for repeated close contact encounters with several different patients, without removing eye protection between patient encounters. Extended use of eye protection can be applied to disposable and reusable devices.
Eye protection should be removed and reprocessed if it becomes visibly soiled or difficult to see through.
If a disposable face shield is reprocessed, it should be dedicated to one HCP and reprocessed whenever it is visibly soiled or removed (e.g., when leaving the isolation area) prior to putting it back on. See protocol for removing and reprocessing eye protection below.
Eye protection should be discarded if damaged (e.g., face shield can no longer fasten securely to the provider, if visibility is obscured and reprocessing does not restore visibility).
HCP should take care not to touch their eye protection. If they touch or adjust their eye protection they must immediately perform hand hygiene.
HCP should leave patient care area if they need to remove their eye protection. See protocol for removing and reprocessing eye protection below.
Optometrists must adhere to recommended manufacturer instructions for cleaning and disinfection.
Further information on the CDC website;
When manufacturer instructions for cleaning and disinfection are unavailable, such as for single use disposable face shields, consider:
While wearing gloves, carefully wipe the inside, followed by the outside of the face shield or goggles using a clean cloth saturated with neutral detergent solution or cleaner wipe.
Carefully wipe the outside of the face shield or goggles using a wipe or clean cloth saturated with EPA-registered hospital disinfectant solution.
Wipe the outside of face shield or goggles with clean water or alcohol to remove residue.
Fully dry (air dry or use clean absorbent towels).
Remove gloves and perform hand hygiene.
Optometry Australia gratefully acknowledges assistance from Annette Hoskin and Stephen Dain in preparing this document.
Support for our members
We realise this is a difficult and uncertain time for all of us. Optometry Australia's optometry advisor helpdesk offers our members dedicated experienced optometrists ready to provide confidential support. Please ensure you have your member number ready when you call.
Optometry Australia's advisor helpdesk
Email: national@optometry.org.au
Phone: (03) 9668 8500
Operating hours: Monday to Friday, 9.00am to 5.00pm AEST
Please remember that these are truly difficult times for everyone and it is important that we all take extra effort to be considerate and empathetic to all concerned.
You might be interested in
Queensland optometrist Sarah Sweeney has received ACBO's 2020 Keith Woodland Award for outstanding contribution to behavioural vision care.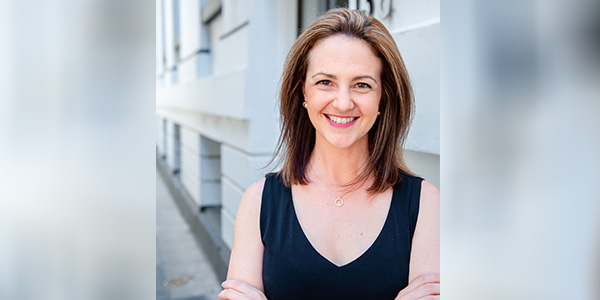 View
The Professional Association of the Year award celebrates professional associations that have achieved outstanding results this year. This represents the third major international award that Optometry Australia has won in 2020. Read more.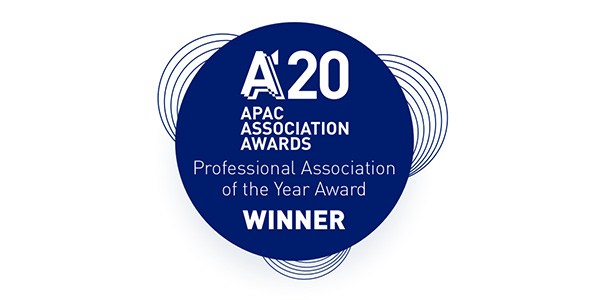 View
Australian optometrists and ophthalmologists can use amniotic membrane grafts as regenerative therapy for a variety of ocular surface disease diagnoses including dry eye under a special access TGA scheme.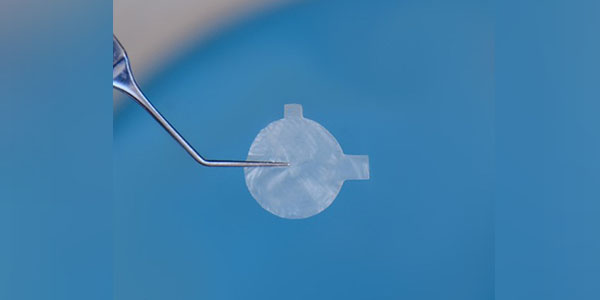 View