OV/SA Blue Sky Congress presents: 'A day in November', Pullman Adelaide Hotel,  Adelaide, Sunday November 17, 2019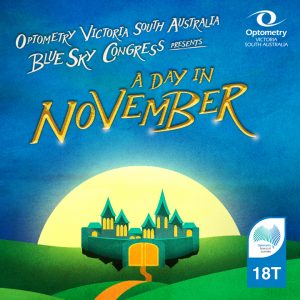 Anterior Eye will be the focus at OV/SA Blue Sky Congress presents: 'A day in November' on Sunday November 17, 2019 at the Pullman Adelaide Hotel in central Adelaide.
Off the back of the successful Day in May earlier this year, this bite sized Blue Sky event will be the first of its type from the newly merged structure of Optometry Victoria South Australia and will provide the perfect opportunity to update and refresh on anterior eye topics.
We are excited to deliver a quality program with well regarded speakers in the field of anterior eye while we continue to capture the essence of fun and community that is Blue Sky. Gary Edwards will be the MC again and there will be music, antics and laughs to keep it upbeat.
You can earn up to 18 therapeutic CPD points across the day with assessment and there is also an opportunity to refresh your CPR prior to the conference (see below for details). There will be a topic relevant trade fair  and a sundowner at the end of the day.
Speakers
Dr Laura Downie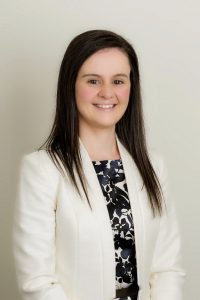 Dr Laura Downie is a clinician scientist and Senior Lecturer in the Department of Optometry and Vision Sciences at the University of Melbourne.  Laura will provide an update on DryEye Disease,  including current insights and future perspectives.
Tim Martin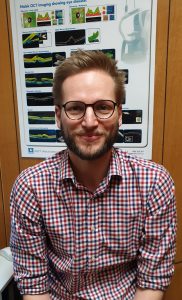 Tim is an optometrist and currently splits his week between private practice and working as a Senior Clinical Teaching Instructor at Melbourne University's teaching clinic- working in both the general and paediatric clinics. Tim will review how we use steroids in anterior eye conditions and will help us consider whether we should be worried about using steroid in patients that are pregnant, in paediatric patients and in those with viral conditions.
Dr Ben Connell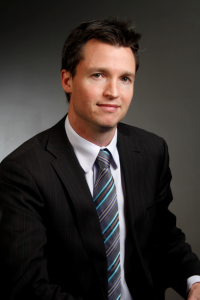 Dr Ben Connell provides a specialist cataract, refractive and corneal surgery service at Eye Surgery Associates.  He will use a case based approach to review how he manages various cases referred to him by optometry.  He will also talk about how corneal topography helps him in his work.
Ben, Tim and Laura will also combine to provide a case-based session where they will discuss some anterior eye conditions from different perspectives.
DATE: Sunday November 17, 2019
TIME: 10am – 5.30pm  (Arrival morning tea from 9.30am and sundowner social event 5.30pm – 6.30pm).
VENUE: Pullman Adelaide Hotel, 16 Hindmarsh Square, Adelaide
CATERING: Morning Tea, Lunch and afternoon tea will be served and drinks and nibbles provided at the sundowner.
COST: OV/SA members $200 inc gst  (non-members $350 inc gst) 
CPD: Participants receive up to 18 therapeutic CPD points with assessment. Free to Optometry Victoria South Australia members.
Register on this page (or scroll down to bottom on your mobile device) or contact the office for more information on 03 9652 9100 or officevic.sa@optometry.org.au
Is your CPR up to date?
CPR Refresher Training will be held prior to the Blue Sky November event. If you are due for renewal register early as places are limited to the first 20 registrations!
Date: Sunday November 17, 2019
Time: 7.30am- 9.30am with breakfast served from 7am.
Cost: $65 for Optometry Victoria South Australia members (including breakfast).
CPR Training must be booked separately to the Blue Sky event.
You can book for CPR Training HERE 
Or contact the office on 03 9652 9100 or email office.vicsa@optometry.org.au