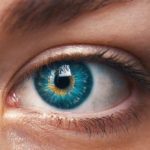 (REPEAT EVENT):  During this interactive online webinar, both established and novel ways of using imaging to assist with managing anterior eye cases will be discussed. Hear how optometrists can use smartphone photography, infrared imaging and anterior OCT imaging to assist with lens fittings and treatment. A range of complex and unique anterior eye cases studies will also be considered.
This event is BOOKED OUT and closed for further registration.
IMPORTANT: This is an interactive event and you will be required to workshop scenarios during the breakout sessions. In order for this event to be uploaded to your CPD Plan as interactive CPD , your device must have video and audio capability and you must enter a breakout room when prompted and participate in the discussion. 
NOTE: This is a repeat of the 17th August event of the same title. It will include recordings of the presentations and live breakout sessions. If you previously attended this event please do not register. Your registration will be cancelled and no points awarded.
If you prefer not to participate in breakout room discussions, this event will not be automatically uploaded to your CPD record, but you CAN add the event to your CPD plan yourself, as non-interactive CPD.
Program
7.00 PM: Introductions
Speaker 1 – Alex Koutsokeras: Anterior Segment Imaging in Advanced Contact Lens Fitting and Dry Eye Disease
Speaker 2 – Alinta Southam Rodgers: Hold my script pad! A review of anterior eye cases in a fast paced regional practice
Speaker 3 – Si Huan Chen: A practical approach to anterior segment imaging in daily practice
8:40 PM Close 
FREE for OA members. 1.5 interactive, therapeutic CPD hours. Register now!
Lecture Details
Alex Koutsokeras: Anterior Segment Imaging in Advanced Contact Lens Fitting and Dry Eye Disease
Corneal and scleral imaging greatly assists in advanced contact lens fitting for patients with moderate to severe corneal ectasia. Quantification and mapping of scleral irregularity allows the manufacture of custom lens design that can markedly improve lens fit and patient comfort.
Anterior segment imaging in Dry Eye Disease plays an important role not only in disease diagnosis and monitoring, but is also a highly effective tool for patient education. Novel imaging techniques aim to improve diagnostic ability, as well as our own understanding of the tear film.
Learning objectives
Understand how scleral topography imaging can assist in advanced contact lens fitting for corneal ectasia

Understand the importance of pictorial health information for patient education

Learn about new imaging techniques in the assessment of Dry Eye Disease
Alinta Southam-Rogers: Hold my script pad! ; a review of anterior eye cases in a fast paced regional practice 
This talk presents several anterior cases in a regional location 3.5 hours from Sydney: 
Microbial Keratitis- Gardening injury with some tricky management issues

FB Injury at hospital with intense keratitis: Managing the aftermath

Co-managing a post DLEK surgery patient

Managing stubborn SEIs in long standing adenoviral keratoconjunctivitis
Learning objectives 
To review differential diagnosis, treatment and management of microbial keratitis

To review treatment and management of a foreign body case including the use of steroids and pain management techniques 

To understand key challenges of regional practice including facilitating co-management, access to limited resources, and patient comorbidities.
Si Huan Chen: A practical approach to anterior segment imaging in daily practice:
This presentation will encompass a series of rapid case studies illustrating the use of various anterior segment imaging devices to enhance clinical diagnosis. Imaging modalities discussed include Anterior Segment (AS) OCT, novel application of Infrared digital imaging and smartphone slit lamp photography. 
Learning Objectives 
To appreciate the utility of the multimodal anterior imaging devices that could be applicable in primary care optometry.

To be able to interpret anatomical structures and recognise diagnostic features of Anterior Segment (AS) OCT in a range of anterior segment diseases. 

To be able to appreciate and recognise potential use of infrared digital images in the diagnosis and monitoring of iris pathology. 
Speakers Bios
Alex Koutsokeras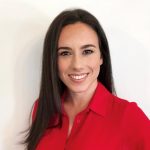 Alex is a therapeutically-endorsed clinical optometrist with extensive expertise in specialty contact lenses for corneal ectasia, myopia control, and dry eye management. A regular speaker at continuing education events and contributing author to industry journals, Alex is passionate about professional and peer education. In addition to Optometry, she holds a Psychology degree from the University of Sydney. Alex has also completed advanced studies in glaucoma.
Alinta Southam-Rogers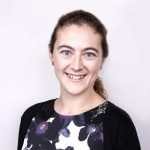 Alinta graduated in 2015 and spent her first clinical years in a full scope regional practice 3 hours from Sydney. She gained valuable experience in primary care and therapeutic disease management. Alinta learned a lot from her patients old and young, with a myriad of weird and wonderful pathologies walking through the door every day. Currently she is completing a big lap of Australia and enjoys hiking, camping and generally being outdoors as much as possible. 
Si Huan Chen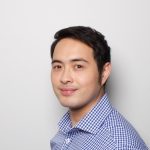 Si Huan graduated in 2009 from UNSW with the Bachelor's Degree in Optometry before becoming therapeutically endorsed in 2016. Since graduating, he has been working at Teachers Eyecare, a full scope optometric group with a focus on member-centric care. He enjoys co-managing a variety of ocular diseases and has a special interest in dry eye treatments and RGP contact lens fitting. Outside work, he has a keen interest in mixed martial arts.