Read time:

1:30min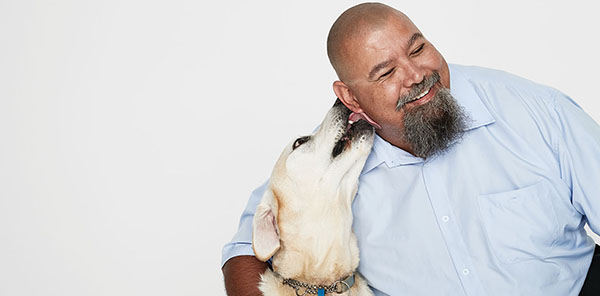 Photo, Vision Australia
______________________________
By Helen Carter
Journalist
Vision Australia has experienced a big jump in patient referrals from optometrists and as a result has been able to help more low vision patients nationwide.
The organisation had a 51 per cent increase in optometrist referrals in the six months from July to December 2018 compared with the previous July to December period in 2017. This translated to an extra 150 patients across Australia receiving its support and services.
Partnership marketing manager, marketing and digital, Wendy Drummond attributed the rise to increased efforts to target optometrists including a great relationship and successful advertising campaign with Optometry Australia which has included ads and short talks at our webinars.
'We've been trying really hard to get optometrists on board,' she said. 'The patient cohort is not huge but hard to find and optometrists are the ones who regularly see them. By asking a few questions, they are the best ones to identify if a patient may need some help.
'It's simply a matter of identifying a patient may be at risk of losing their independence such as they may have lost their driver's licence, or work or home circumstances have changed due to low vision.
'GPs, ophthalmologists and optometrists might think that each other does these referrals and so often don't refer and patients slip through the net. The key message is when to refer.'
Vision Australia advises to refer when:
Diagnosis of a permanent, non-correctible or progressive eye condition
Visual acuity of less than or equal to 6/12 (BEO) and/or visual field of less than or equal to 30 degrees (BEO)
Vision loss is putting a patient at risk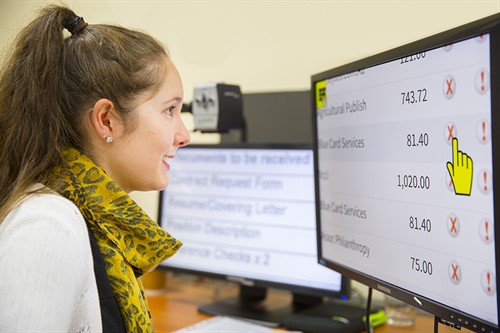 Photo, Vision Australia.
Quick, simple referral process
'The other message is that referral is really simple as it takes just five minutes to fill in a form online, attach an eye report if needed and identify a disease,' Wendy said. 'After that, we call the patient to assess their needs, help with funding assistance and provide local services and support including occupational therapy, mobility help, technical training, and social support if isolated, to help them remain at home and independent.
'Optometrists have been really supportive and around April we will be launching a project where we will provide outcome letters letting them know how their patients are going following referral.'
People who are blind or have low vision are at higher risk of depression, have an eight times higher risk of falling potentially breaking bones, and are more likely to go into residential care two to four years earlier than non-vision affected peers of the same age.
Vision Australia has more than 25,000 clients nationally and supports people of all ages including many from birth.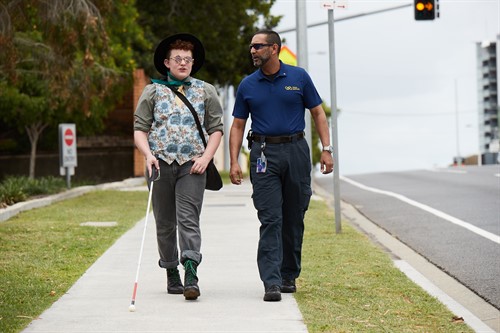 Photo, Vision Australia
Services include technical training, work placement, retraining, education, social groups and support.
______________________________
Filed in category:
Patient care & management
Tagged as:
Patient management
,
Stakeholders & partners