Read time:

1:30min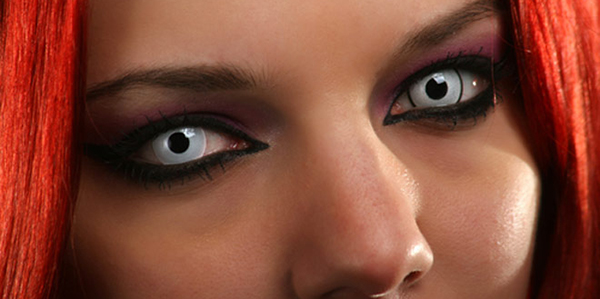 Photo, www.allaboutvision.com
______________________________
By Helen Carter
Journalist
Optometry Australia has made a submission to the Therapeutic Goods Administration urging it to expand regulation to classify plano and cosmetic contact lenses as medical devices.
The TGA is considering whether all contact lenses should be considered medical devices and regulated by the TGA. The consultation is entitled: Change to a number of definitions and the scope of the medical device regulatory framework in Australia.
The TGA consult follows changes in Europe where the EU Regulation on medical devices (2017/745) (EU MD Regulation) introduced several amendments, including a number of new and amended definitions and an expanded scope of products that were regulated under the new EU MD Regulation.
'Having regard to the amendments implemented by the EU MD Regulation, the TGA is proposing to introduce a number of new and amended definitions, and a revised scope of the products regulated as medical devices in Australia,' the TGA said on its website.
'This consultation considers the EU requirements as an input to determine the extent to which a similar approach may be appropriate in Australia, while also maintaining high standards of quality, safety and performance.'
Optometry Australia's Professional Development and Clinical Policy Manager Simon Hanna said: 'We strongly support plano and cosmetic contact lenses being covered by the TGA and we've made a brief submission on the benefits of viewing plano/cosmetic contact lenses as medical devices requiring appropriate oversight to improve standard of care.'
Vision loss and blindness
The submission states that complications with contact lens wear, while relatively uncommon, can cause vision loss and blindness and this is seen more often in patients who are purchasing cosmetic or plano contact lenses without the appropriate clinical care and instructions.
'Often these lenses are sold in shopping centre kiosks or small retail outlets where no fittings or measurements of eye parameters are taken,' it states. 'This can result in mechanical damage to the patient's ocular surface or undesired chemical interactions.
'Often those selling cosmetic and/or plano lenses are not trained health professionals and do not provide the consumer with any advice regarding contact lens maintenance, suitable hygiene or appropriate action in the event of an adverse event.
'Optometry Australia considers the safest and most effective approach to wearing contact lenses is for lens assessment and evaluation, prescription and ongoing eye health care to be provided by a registered optometrist.'
The statement says an optometrist is ideally placed to provide appropriate contact lens care, from thorough assessment of the eye and its measurements before starting lens wear to determining the most appropriate contact lens type and all follow up eye health and vision care assessments.
'Optometrists possess the appropriate expertise and knowledge required to reduce the risk of complications with contact lens wear and ensure clear, comfortable vision,' the submission says.
The contact lenses which do not provide vision correction and do not require an optometrist's script include novelty and cosmetic contact lenses worn directly against the cornea to alter the appearance of the eye, also known as coloured lenses and fashion lenses.
If not properly fitted or if care instructions are ignored, they can cause cornea damage, eye infections if lenses are not thoroughly sterilised before each use, and loss of sight.
Harmful chemicals, chlorine
A study found that cosmetic contact lenses available online often circumvent regulation from safety agencies such as the TGA and can contain harmful chemicals such as chlorine, which can seep from the colourants in the lens to cause toxicity problems for the eyes.
These contact lenses can also be bought online or over the counter, many from dubious sources, and are increasing in availability. They are sometimes worn as part of Halloween costumes.
Sydney optometrist Professor Fiona Stapleton said recently that there were many contact lens infections in Asia from cosmetic coloured contact lenses or circle contact lenses which made eyes appear larger, but were obtained from unregistered sources.
'More than half of the contact lens infections in some countries in Asia are caused by these decorative lenses which are mainly worn by young females,' she said. 'They are obtained from people who are not registered health professionals so wearers aren't receiving proper advice or after care from a practitioner and are therefore more likely to get infections. We are trying to help reduce risks, increase awareness and influence regulation of these products.'
Optometry Australia has also been making the public aware of the potential dangers of these contact lenses on its Good Vision for Life consumer eye health website.
______________________________
Filed in category:
Patient care & management
Tagged as:
Contact lenses