Supporting members offering telehealth services
Following a recent meeting with the Department of Health, we were disappointed to learn that telehealth optometry services are unlikely to be covered via the temporary Medicare extension during the COVID-19 pandemic. We will continue to look for opportunities to explore innovative modes of practice that will keep you supporting your patients and practices.
We believe tele-optometry is a key element in ensuring our community can access time-critical and urgent eye care during the COVID-19 pandemic. We strongly encourage practices to begin offering, or preparing to offer, telehealth services to their communities. We believe that, given a Medicare rebate is not currently available, it is appropriate to charge a reasonable private fee for this service.
Telehealth tools*
There are a number of tools available that can assist with delivering telehealth consultations. These include online and 'print at home' eye charts to perform remote visual acuity assessments. Careful instruction needs to be given to ensure these are appropriately used by patients to support meaningful and accurate assessments. A distance and near logMAR chart are now available for members to download here, and a free online eye chart is available at www.wolfchart.org.
An online (and printable) Amsler Grid for your patients is available here.
Melbourne Rapid Fields (MRF) provides a tool for undertaking rapid and accurate threshold testing of visual field for patients with eye and neurological conditions, (in either a telehealth context or face-to-face). For details of how the tool works, please see https://visiondata.net.au. Optometry Australia is pleased to have negotiated a 25% discount for the next 12 months for members wishing to use the MRF online visual field tool (simply contact the vendor and supply them with your name and member number)
Optimed is also providing its CAPTIV8 Share software at no charge for the next three months which will allow you to share animations about your patients' eye conditions to assist with remotely explaining the problems they may encounter.
*Please note Optometry Australia has no financial interest in any of the listed tools and is not endorsing or being paid to promote these products.  These tools are being listed here purely as information to assist members provide telehealth and remote services.
e-Prescribing
The Australian Department of Health has recently advised that electronic prescribing is being fast-tracked as part of the National Health Plan for COVID-19. Temporary arrangements are in place to enable patients to receive medicines via telehealth services. Essentially, as a prescriber, you will still create a paper prescription which will need to be signed as normal, or using a valid digital signature. You will then need to create a clear copy of the entire prescription (a digital image such as a photo or PDF including the barcode where applicable) and send this via email, text message or fax to the patient's pharmacy of choice. You will be required to retain the paper prescription for a period of two years for audit and compliance purposes. Visit the Australian Department of Health website for further information.
Resources:
Q) What services should my practice offer during the pandemic?
It is important that we ensure people who require eye care are aware of what services your practice is prepared to provide – including whether these include telehealth and/or offering urgent or emergency face-to-face care.
On Friday 8 May 2020, we were advised that as pandemic restrictions ease in each jurisdiction, if appropriate infection control and risk mitigation approaches are used, optometrists can use their clinical judgement to determine what consultations can be conducted.
We interpret this to mean that, provided you are according with the relevant restrictions for the state and territory, and implementing stringent infection control, optometrists can begin providing the standard suite of optometric services. To support you in implementing this recommendation we have developed a Guide for triaging care in the COVID-19 environment. Visit our triaging urgent and critical care page for further information.
Q) How do I let my patients know I am offering telehealth services?
We are asking members to indicate  if they/their practice will be providing these services by updating their membership profile here. This is necessary for patients to find your practice contact details under the Find An Optometrist function. This information may also be shared with health services in your region.
Please flag if you/your practice is able to provide either:
tele-optometry (that is, services to a patient via telephone or video link up) and/or tele-ophthalmology (that is, supporting a patient to access care from their ophthalmologist), or
emergency care (that is, face-to-face care to those with urgent need, potentially including during further restrictions)
Please ensure that your phone details support your patients to access you if your practice is no longer open during regular business hours. For some practices, this may be as simple as forwarding your practice number to an alternative phone number. We have developed a range of social media tiles and practice posters to support you in communicating this to your patients – please let us know at policy@optometry.org.au if there is anything else we can do to assist.
Support for our members
We realise this is a difficult and uncertain time for all of us. Optometry Australia's optometry advisor helpdesk offers our members dedicated experienced optometrists ready to provide confidential support.
Optometry Australia's advisor helpdesk
Email: national@optometry.org.au
Phone: (03) 9668 8500
Operating hours: Monday to Friday, 9.00am to 5.00pm AEST
You might be interested in
Each week we will feature some members' words, photos and videos and share their thoughts about music and the project.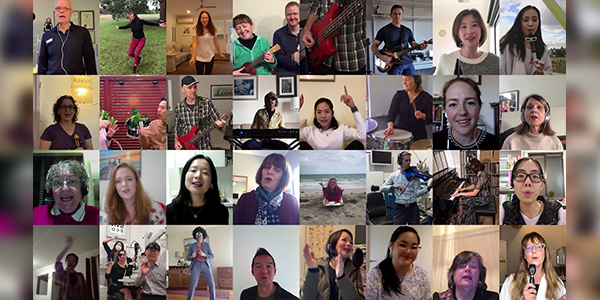 View
Whilst we appreciate that there is general fatigue about COVID-19, the ongoing and varying restrictions around the country are a stark reminder that this pandemic is not over and its impact on our sector continues.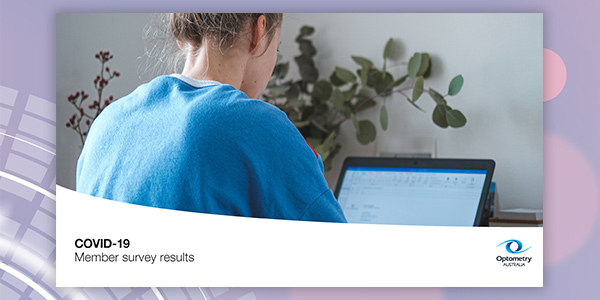 View
Former Head of Optometry at QUT, Associate Professor Peter Hendicott will begin a two-year term as president of the World Council of Optometry next October, 2021.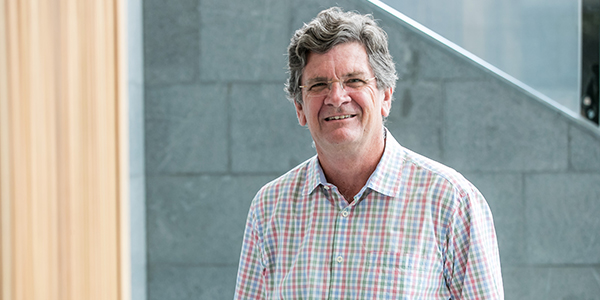 View