Welcome to Early Career Optometrists Victoria South Australia
At Optometry Victoria South Australia we provide services to a vital and vibrant community of optometrists, at every stage of their career. Our goal is to help graduates transition into the workforce and to support young professionals in navigating the first ten years of their career.
To meet this commitment, we established our ECO group as a committee of Optometry Victoria South Australia. Our committee is actively involved in providing regular events, networking opportunities, information and advice specifically for each career optometrists.
Want more information on upcoming events or looking to join? Contact office.vicsa@optometry.org.au or connect to our group via their Facebook page.
Have you ever wanted to undertake a professional development short course or attend an optometry conference interstate or overseas, but been held back by the cost?
The Early Career Optometrists Victoria South Australia (ECOV/SA) committee are excited to announce that the ECO Education Grant (SA) is now open for South Australian applicants.
In previous years, Victorian ECOs have had the opportunity to apply for this grant. This year, the annual grant of up to $1,500, is specifically for early career optometrists (ECO) based in South Australia.
To read more about the grant, and to access the terms and conditions and an application form, click here.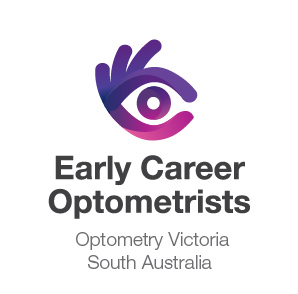 You might be interested in
The common anti-diabetic medication metformin may help prevent age-related macular degeneration, a large study suggests.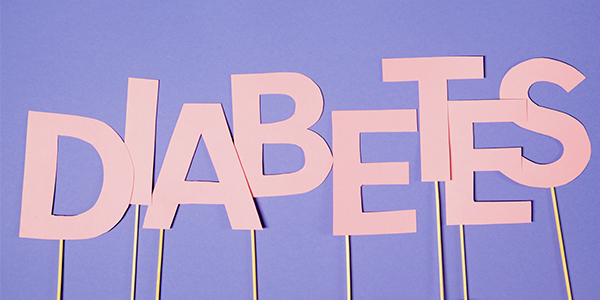 View
A report on global eye health calls for governments worldwide to adopt a new definition of eye health which includes maximised vision, ocular health, and functional ability, while recognising its contribution to overall health, wellbeing, social inclusion and quality of life.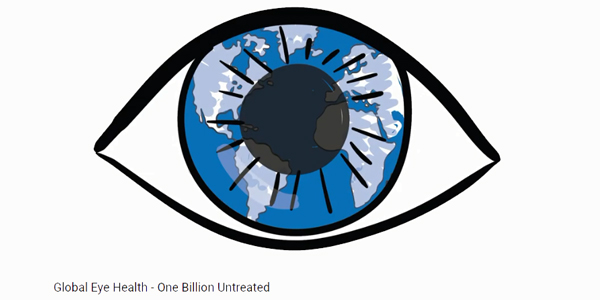 View
Join us on Tuesday 9 March 2021, from 8pm AEDT for this year's Optometry Australia International Women's Day event - a not-to-be-missed evening of laughter, debate and reflection at The Great Debate: 'Optometry No Longer Needs Feminism'.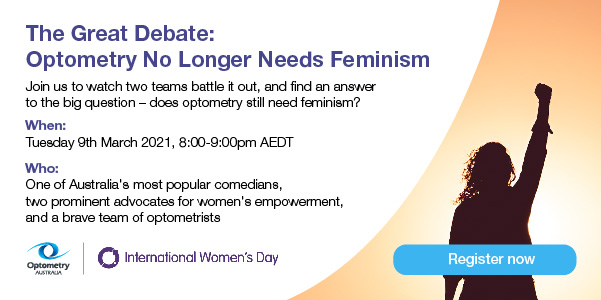 View