Read time:

1:30min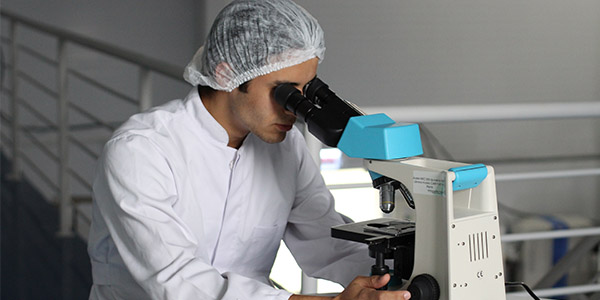 Image, Pixabay, Pexels
By Helen Carter
Journalist
The rich heritage of optometric research in Australia is reflected in a new global ranking system which reveals that more than 20 per cent of the world's top 200 optometric researchers are Australian.
The list, on the newly created optomrankings website, is updated every 24 hours, identifying the most impactful optometrists in the world.
Australia is second only to America in terms of the amount of leading researchers.
Researchers are ranked by h-index (Scopus), with ties broken according to reverse year span of publications,* then total number of citations. The h-index, which measures the productivity and impact of published work, is a metric combining number of papers and quality (number of citations). It is automatically recalculated by Scopus and entered into the website every day.
On March 7, nearly one-quarter or 46 of the top 200 were Australian (or based in Australia) and four were ex-patriate Australians working overseas. This included three Aussies in the top 10 and six in the top 20.
Professor Konrad Pesudovs, who is affiliated with the University of NSW, was ranked number one, with the highest h-index (67) and citations (51,193). Professor Nathan Efron came in at number six, the late Professor Brien Holden was ranked tenth, Professor Fiona Stapleton 13th, Professor Claire Vajdic (a former optometrist turned cancer researcher) 18th, and Professor Joanne Wood, 20th.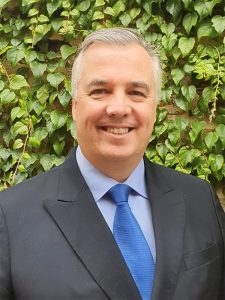 Number 1: Professor Konrad Pesudovs
The ranking system, the first of its type in optometry research publishing, uses an algorithm that analyses publication metrics and is designed to enable universities, researchers and academics around the world to profile not only their research capabilities but the impact of their research.
It was developed and led by the editor of Optometry Australia's journal, Clinical and Experimental Optometry, Professor Nathan Efron along with Professor Philip Morgan, Professor Lyndon Jones, Mr George Morgan and Dr Jason Nichols.
Celebrate world leaders and motivate generations
Professor Efron told Optometry Australia: 'The reasoning behind the Global Optometrist Top 200 Research Ranking was to identify and celebrate world leaders in optometric research.
'It is envisaged that the on-line web version of the Global Optometrist Top 200 Research Ranking will serve as an ongoing, visible benchmark for excellence, and will perhaps inspire and motivate subsequent generations of optometrists who seek to contribute to underpin the intellectual fabric of the profession of optometry.
'Developing this listing of highly published optometrists world-wide was a truly international, collaborative effort.
'The list had to be constructed manually, which was a monumental effort. We are grateful to all the international colleagues we contacted in many countries who assisted us in compiling the listing.
'We apologise if we have missed anyone who should be listed, but there is a facility on the website to nominate missing individuals for inclusion. The website can be considered as a 'live listing'' that will self-correct as nominations are received and the listing updated over time.
'That nearly one quarter of the top 200 optometrists are currently working in Australia is evidence of the robust research base in this country on a global scale.'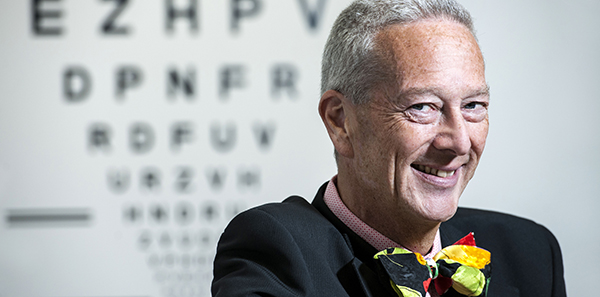 Professor Nathan Efron, ranked sixth, who initiated and led the project
The system's developers wrote in CXO online on March 4: 'Clinical optometric practice is underpinned by a rigorous research base, the primary evidence for which is publications in refereed scientific journals. Leading optometrists who publish this work should be identified and celebrated.'
Their global search identified 480 leading optometric researchers and this was reduced to 200 ranked by h-index. The output from a custom bibliographic search tool updates daily.
The top 200 work in 13 nations, of whom 172 (86 per cent) work in four nations: USA – 76 (38 per cent), Australia – 43 (21.5 per cent), UK – 41 (20.5 per cent) and Canada – 16 (eight per cent.)
Their h-indices range from 20 to 67 and they have published between 28 and 440 papers. Nearly one third are women, the most prolific author is Robert Hess (442 papers) and David Piñero is publishing at the fastest rate (17.6 papers per year.)
The listing relates to where people are currently working, not necessarily their nationality, but virtually all 46 optometrists working in Australia are Australian by nationality, Professor Efron said.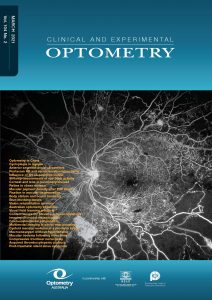 Professor Pesudovs said: 'When I first saw this paper I was stunned and, of course, really pleased.
'But the more that I look at the list of every optometry research luminary, the harder it is to come to terms with sitting on top. Of course h-index, which is a measure of research impact, has powerful correlates. As a measure of lifelong work, it is skewed to those later in their career and those who work hard. My long-time collaborator, ophthalmologist Jost Jonas is the hardest working person I have ever met, and he has a h-index of 125!
'Of course, different topics of research have different levels of research impact. The biggest driver of my h-index is that I did my research training in ophthalmology and I have worked in surgical outcomes research. In this field it is very pleasing that I am competitive with others doing good research.
'I wouldn't have done any impactful research without the support of institutions and people. I am really grateful to the NHMRC for research grant support, the University of New South Wales, Flinders University, the University of Houston and Bradford University for their support, and my key mentors Doug Coster, Dave Elliot and Ray Applegate who set me on a good path.
'Most of my research has been collaborative, and I have too many collaborators to acknowledge, but the Global Burden of Disease Vision Loss Expert Group, Ecosse Lamoureux and Mats Lundstrom have been great to work with. I've also had a small number of really terrific PhD students and post docs who have enabled some useful research to be done. In the end, all we can really hope for is that all the effort we have put into research has been useful for others to build on.'
On March 7, Australians in the top 200 and their ranking were:
1. Konrad Pesudovs (UNSW)
6. Nathan Efron (QUT)
10.Brien Holden (UNSW)
13. Fiona Stapleton (UNSW)
18. Claire Vajdic (UNSW)
20. Joanne Wood (QUT)
21. Tailoi Chan-Ling (University of Sydney)
27. Michael Collins (QUT)
28. David Atchison (QUT)
30. Algis Vingrys (University of Melbourne)
32. Erica Fletcher (University of Melbourne)
34. Anthony Adams (University of California)
38. Neville McBrien (University of Melbourne)
39. Suzanne Fleiszig (University of California)
40. Donald Mitchell (Dalhousie University)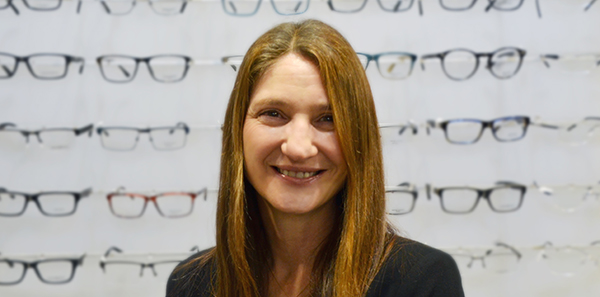 Professor Fiona Stapleton, Photo UNSW
44. Deborah Sweeney (Western Sydney University)
49. Christine WIldsoet University of California)
52. Rebecca Ivers (UNSW)
55. Michele Madigan (UNSW)
60. Brian Brown (QUT)
72. Scott Read (QUT)
73. Padmaja Sankaridurg (Brien Holden Vision Institute)
74. Michael Kalloniatis (UNSW)
78. Bang Bui (University of Melbourne)
79. Geoffrey Henry (ANU)
81. Leo Carney (QUT)
83. Sheila Crewther (LaTrobe University)
87. Nicola Pritchard (QUT)
92. Lisa Keay (UNSW)
96. Jan Lovie-Kitchin (QUT)
98. Eric Papas (UNSW)
111. Allison McKendrick (University of Melbourne)
118. James Armitage (Deakin University)
121. Katrina Schmidt (QUT)
123. Arthur Ho (UNSW)
131. Katie Edwards (QUT)
145. Sarah Hosking (Australian College of Optometry)
154. Lauren Ayton (University of Melbourne)
158. Nicole Carnt (UNSW)
165. Craig Woods (UNSW)
173. Harrison Weisinger (University of WA)
179. Andrew Metha (University of Melbourne)
183. Helen Swarbrick (UNSW)
186. Charles McMonnies (UNSW)
187. Barry Cole (University of Melbourne)
191. Alex Gentle (Deakin University)
Check out the list, updated every 24 hours on the optomrankings website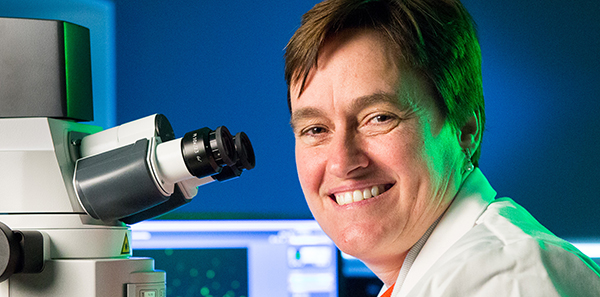 Professor Erica Fletcher
*The ranking is based on the current 'gold standard' method of analysing the impact of the publications of an author to determine the 'h-index' (suggested in 2005 by Jorge E Hirsch (hence the 'h.') This metric combines measures of quantity (number of papers) and quality (number of citations) in a single metric. The h-index of an author is defined as the maximum value of h, such that the author has published h papers that have each been cited at least h times. The order of those in the Global Optometrist Top 200 Research Ranking is by descending value of h-index (going down the table); however, many optometrists have identical h-indices, so ties need to be broken in accordance with a hierarchy that reflects level of achievement. Ties of h-index ties are broken according to the reverse order of the year-span of publishing, the rationale being that attaining an identical h-index more quickly is a higher-level achievement. For those with the same h-index and year span of publications, ties were broken by total number of citations; if these three measures were identical, ties were broken by total number of papers. times.
Filed in category:
Research & surveys
Tagged as:
Clinical & Experimental Optometry (CXO)
,
International
,
Universities