Read time:

1:30min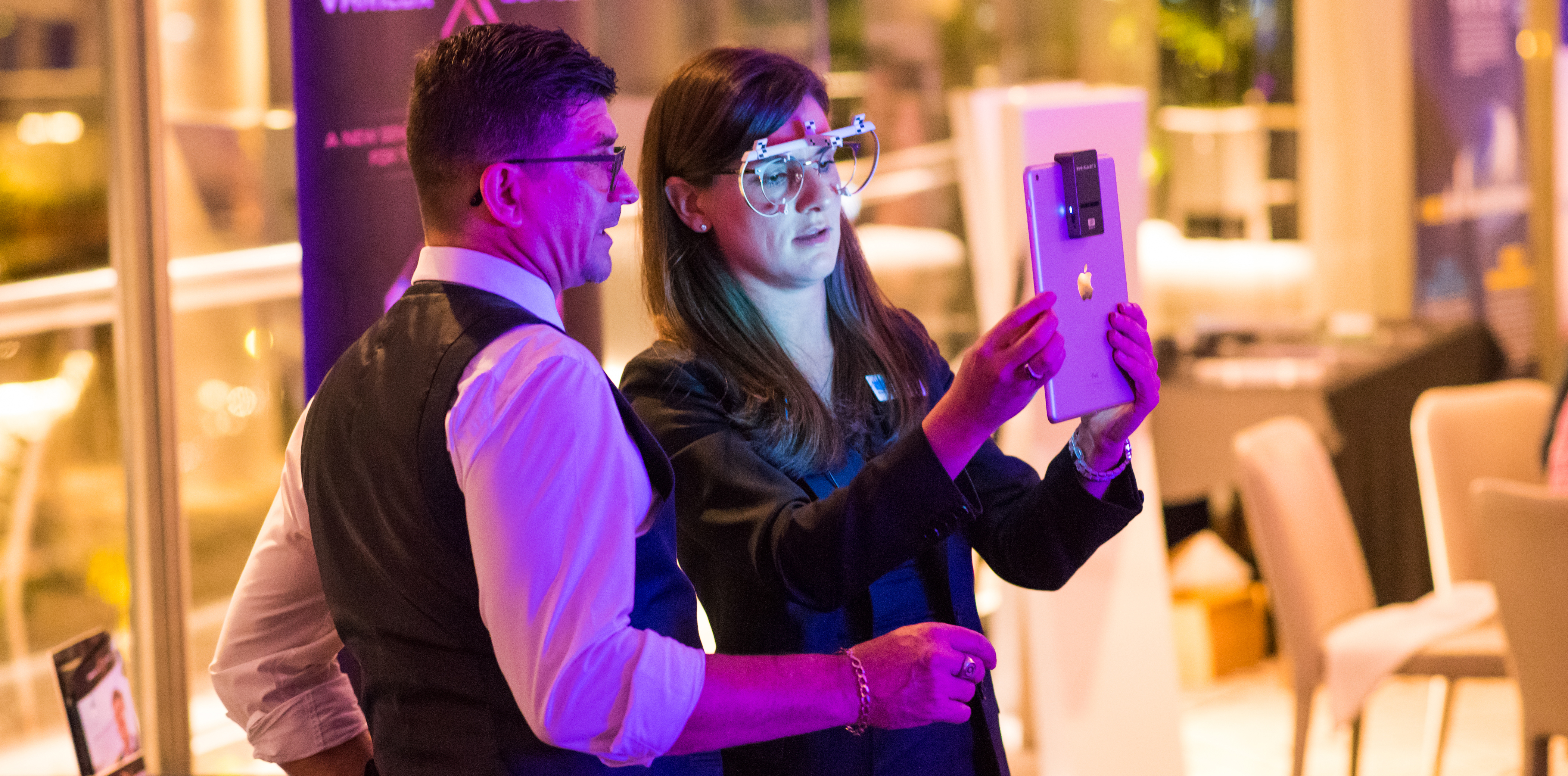 New Essilor products on display at the Brisbane Roadshow
Image: Essilor
_____________________________
By Rhiannon Riches
Communications Manager
More than 100 eye-care professionals joined Essilor Australia management and staff in Brisbane on 4 April for the first roadshow event to launch the company's new products.
Essilor has launched two new trademarked products, Varilux X series and Crizal Sapphire UV, which the company says represent the latest technological advancements in lens design.
Crizal Sapphire UV is the first anti-reflection coating designed to reduce reflections from all angles on the front and back of the lens, Essilor claims in a media release announcing the new lens endorsed by Cancer Council Australia.
'To increase the effectiveness of the anti-reflection stack, a new process simultaneously calculates both surfaces, front and back,' Essilor ANZ's Chief Operating Officer Pierre Longerna said.
'A new nano-layer has been added and the thickness of the stack has been optimised,' he said. 'Crizal Sapphire UV lenses reduce reflections by up to 30 per cent more than the next best anti-reflection lens.'
Mr Longerna spoke at the Brisbane launch about Essilor ANZ's plans to grow business across the sector, continue to lead the industry in product innovation, respond to competitive challenges and support its customers.
Mr Longerna also addressed Essilor's planned merger with Luxottica. He advised that it was business as usual with both companies continuing to operate separately for at least three years should the deal go ahead.
Guest speaker Sebastien Fricker, Head of Lens Design at Essilor Center of Innovation & Technology Europe, spoke about the five years of development to create Varilux X to meet the needs of the modern presbyope.
According to Essilor, nearly 3,000 presbyopes participated in the development of the Varilux X series.
'With the launch of the Varilux X series lenses, we have taken a big step to meet the needs of today's consumers. This new range of progressive lenses offers excellent visual acuity regardless of activity or distance,' Mr Longerna said.
'Varilux X series progressive lenses were developed to meet the needs of all presbyopes including a new group, Generation X, who are very active in their personal and professional lives and who are avid users of digital technology devices. This series meets the need to see clearly at multiple distances on the same axis of vision, especially "within arm's reach",' he said.
The Essilor roadshow will visit major cities throughout April and May 2018. All events start at 6:30pm.
Monday 9 April – Hyde Park, Sydney
Tuesday 10 April – Parramatta
Wednesday 11 April – Canberra
Monday 16 April – Perth
Wednesday 18 April – Melbourne
Tuesday 1 May – Adelaide
Contact Essilor Australia for more information.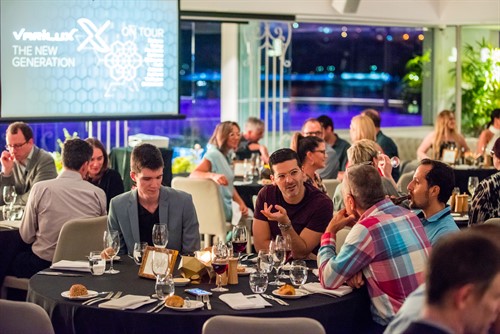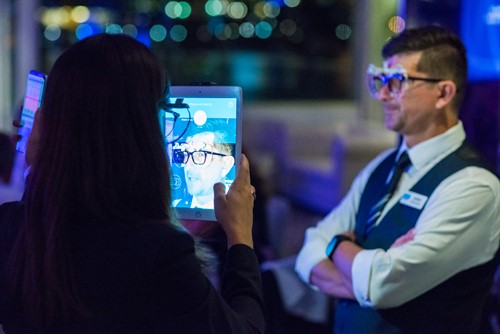 Essilor's product launch in Brisbane
_____________________________

Filed in category:
Sector news
Tagged as:
Stakeholders & partners