Read time:

1:30min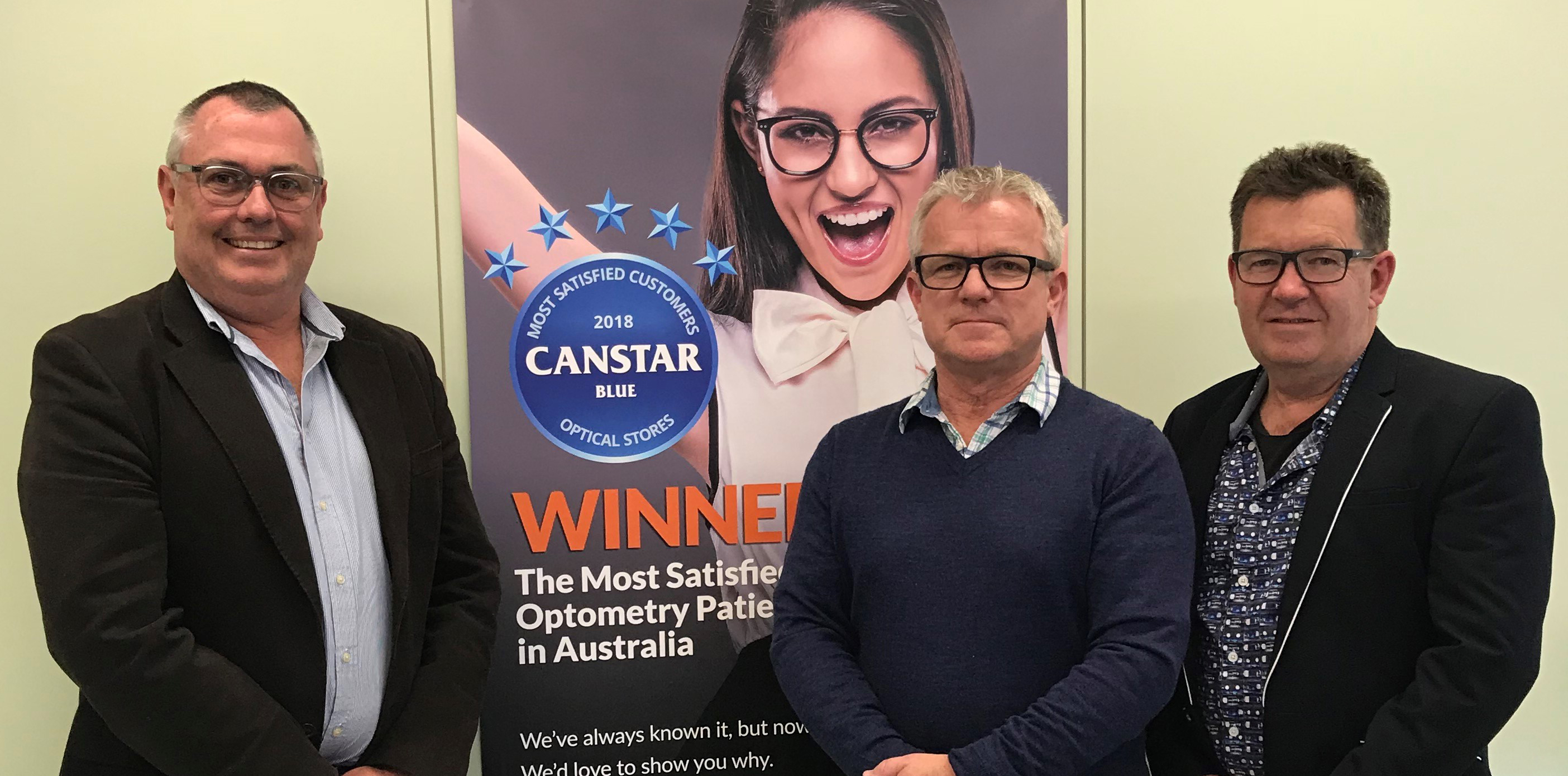 L-R: Eyecare Plus Chairman Justin Durkin, EYEPRO Managing Director Chris Clark and Eyecare Plus Deputy Chairman Dale Rolfe at the Eyecare Plus National Office in Sydney
Image: Eyecare Plus
_____________________________
By Rhiannon Riches
Communications Manager
Eyecare Plus Australia has announced a new affiliation with EYEPRO Marketing, an independent optometry group from New Zealand.
Eyecare Plus has invited members of EYEPRO to attend their national conference on the Gold Coast in October as a first step in a new affiliation formed between the two groups.
EYEPRO is New Zealand's largest network of independent optometry practices. Established in 2003, the network has over 60 independently owned practices.
In a press release issued on 20 August, Eyecare Plus said the invitation to attend the biennial conference marks the beginning of a relationship that will see the independent optometrists from New Zealand come together with their Australian counterparts to explore new ways of working together.
'We have the same values and many of the same challenges, so it makes sense for us to share knowledge and work together,' Eyecare Plus Chairman, Justin Durkin, said.
EYEPRO Managing Director, Chris Clark, said the affiliation is an exciting new step for the New Zealand group.
'It's a win-win. We'll come together as independent optometrists and exchange ideas around best practice. I'm sure we can learn from each other and there will be obvious savings in terms of the development of resources,' Mr Clark said.
The long-term nature of the affiliation will be the subject of further discussions at upcoming strategy meetings, and it is likely to extend into training and marketing activities.
'Our profession is becoming increasingly competitive and we need to continue to evolve our services for members,' Mr Durkin said.
'We've had an exciting year with winning the Canstar Blue ratings for the most satisfied patients in Australia but we can't rest on our laurels,' he said.
The Eyecare Plus Biennial Conference will be held at The Star on the Gold Coast from 26-28 October.
RELATED: Canstar Blue rates Eyecare Plus patients most satisfied in Australia
_____________________________
Filed in category:
Sector news
Tagged as:
Sector changes