Read time:

1:30min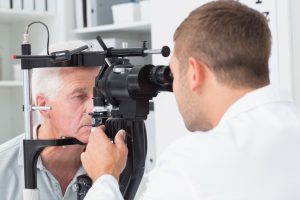 Australian patients with diabetic macular oedema (DMO) or wet age-related macular degeneration (wet AMD) are needed to take part in two Roche sponsored trials.
The clinical trials aim to reduce treatment burden for those diagnosed with DMO or wet-AMD.1,2
The studies will explore the potential to minimise treatment burden, in the hopes of leading to enhanced patient care and outcomes.
Sydney ophthalmologist, clinical researcher and Chair of the Australian and New Zealand Society of Retinal Specialists Dr Jennifer Arnold said more treatment options would be needed as the patient population grew.
'Increasing treatment options is essential to addressing barriers that may impact optimal vision outcomes for many patients needing intravitreal injections,' she said.
'Currently Roche is conducting two trials in the space of ophthalmology – RHINE, for patients with diabetic macular oedema (DMO), and LUCERNE, for patients with wet macular degeneration (Wet-AMD).
'In both trials we're looking at a new treatment that targets additional pathways in addition to the currently available blockade of vascular endothelial growth factor and exploring whether this has the potential of leading to improved efficacy and reduced treatment frequency.
'The impact of these conditions and the requirements of treatment on patients, their families and caregivers are significant, which is why we are dedicated to research that may reduce treatment burden.'
The impact of macular disease is set to increase, due to Australia's ageing population, with more than 1.7 million Australians currently estimated to have some evidence of the condition.3A
AMD is common, with some evidence of it being detected in one in seven Australians over the age of 50.3B AMD is the leading cause of irreversible vision loss in Australia, often through the wet-AMD form.4A,B 
DMO is the leading cause of vision loss among people living with diabetes.5 Therapies administered by intravitreal injections are commonly used in these conditions.6,7
A number of centres are recruiting patients in Western Australia, Victoria and NSW. Call 1800 233 950 for more information.
References
Filed in category:
Patient care & management
,
Research & surveys
,
Sector news
,
Therapeutics
Tagged as:
Other eye diseases