Read time:

1:30min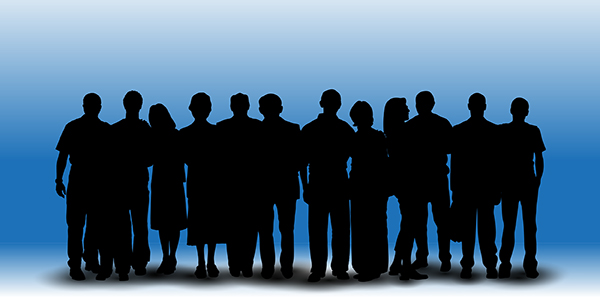 A major workforce study examining the optometric outlook in Australia over the next two decades is complete.
The study, which includes future projections and analysis of the relationship between supply and demand, is being considered by Optometrists Association for its implications.
Results of Optometric demand and supply 2011 to 2036 will soon be released detailing workforce projections in optometry and whether numbers are likely to meet demand in the future Australian population.
'It covers what the population needs in terms of optometric services, what its use of services is now, whether this rate is likely to change and what the population is likely to need in the future,' said association standards and research adviser Dr Patricia Kiely, who assisted with the study.
Optometrists Association commissioned Dr Ernest Healy and Associate Professor Dharma Arunachalam from the Centre for Population and Urban Research at Monash University to undertake the study to detail projected demand for optometrists by state and territory, and consider how closely projected numbers of optometrists parallel this demand.
'We need to understand the future needs of the Australian population for optometric services and whether there will be appropriate numbers of optometrists to meet these needs,' Dr Kiely said.
'We will use the study to ensure that our policies and advocacy related to workforce and an effective workforce and service demand balance are well-informed and future focused. Results may help inform submissions on the inclusion of optometrists on the Skilled Occupation Lists and may help us direct optometrists to particular regions to practise,' she said.
'We'll be seeking opportunities to share results with key stakeholders to promote wider uptake of policies directed at an appropriate supply/demand balance.'
Association national policy manager Skye Cappuccio said this type of work relied on trends in data and required informed assumptions to be made, particularly in this case about how many hours a week optometrists spend providing clinical care, and whether the demand for optometric services will grow at a rate greater than it has done.
'We have ensured the assumptions made are well-informed by best evidence but have also modelled multiple scenarios using slightly different assumptions, to ensure we understand the full scope of likely future scenarios,' she said.
Dr Kiely said it took account of changing age and sex compositions of the population and optometric profession and population increases. Ageing of the population contrasted with the optometric population getting younger.
'Once students from Flinders and Deakin optometry schools start graduating, there could be nearly 300 optometry graduates a year from all schools compared with 130 to 140 from the three older schools,' she said.
'The many young people, who are predominantly female, entering the profession are expected to have a huge impact on workforce numbers. We factored in previous observations that on average women work fewer hours than men.'
Researchers took figures for the number of optometrists in Australia and applied mathematical modelling scenarios to estimate the size of the optometric workforce in the states and territories to 2036. They also took Australian population figures and current Medicare service utilisation to estimate demand for optometric services to 2036, taking into account the ageing population.
Considerations in the modelling of the workforce included workforce feminisation, likely increases in graduates, number of hours worked in different age groups by men and women and time spent on Medicare services. Researchers also looked at attrition and mortality of the workforce, figures for overseas-trained optometrists coming to practise here, the projected population of Australia and a number of scenarios related to the possible demand for services in the future and how this might be met by projected optometrist figures.
Filed in category:
Uncategorised