Read time:

1:30min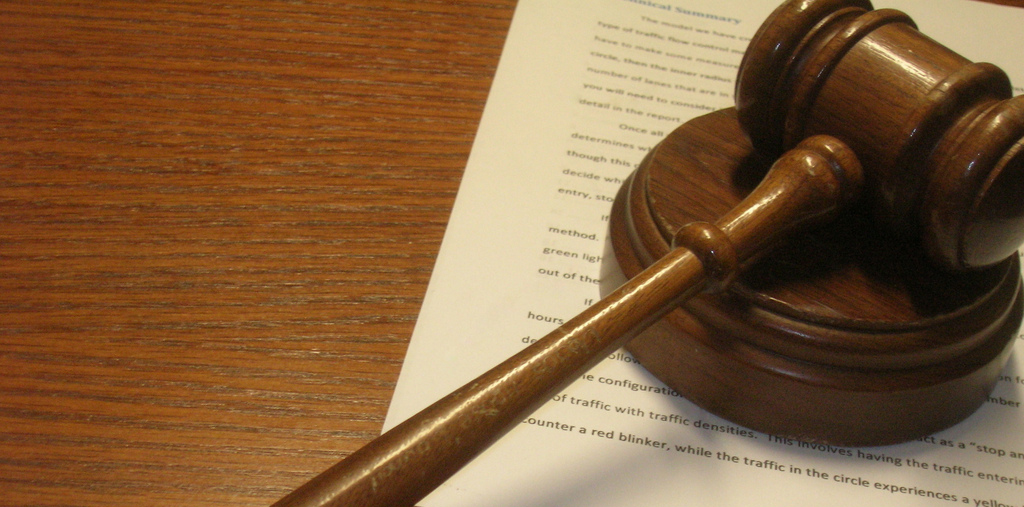 By Helen Carter
Journalist
A sentencing date has reportedly been set for an optometrist found guilty in the UK of gross negligence manslaughter after the death of her eight-year-old patient.
The Ipswich Star newspaper reported that Ipswich Crown Court had set a date of 26 August for the sentencing of locum optometrist Honey Rose who was convicted for a missed diagnosis of papilloedema.
There have previously not been any cases of criminal charges laid against a UK optician. She faces a maximum jail term of life in prison if found guilty.
Ms Rose was locuming at Boots Opticians in Ipswich when Vincent 'Vinnie' Barker came for a routine eye test. Five months later in July 2012, Vinnie died from hydrocephalus, fluid build-up on the brain.
The UK Crown Prosecution Service alleged that Ms Rose should have spotted papilloedema in the internal eye examination.
The prosecution claimed fundus photos taken by another staff member showed a swelling of the optic disc at the back of each eye but Ms Rose claimed she had been given the wrong photos and that she could not examine his eyes directly with an ophthalmoscope because he was photophobic, closed his eyes and looked away. She confirmed she did not get a view of the optic disc. 
Optometry Australia national professional services manager Luke Arundel said there had been a lot of interest from the Australian optometric community because it was a landmark case in medico-legal law in the UK.
'Previously, people were just sued under civil law but this is a criminal charge so she could face jail,' he said.
'Our lawyers based with Avant, which provides professional indemnity insurance to Optometry Australia members, are following the case with great interest because our legal system is based on the UK Westminster system.'
Birmingham neurologist Dr David Nicholl said the Crown Prosecution Service's approach would 'set back years of effort to encourage transparency when things go wrong in healthcare.'
He started a petition, which has more than 3,800 signatures, to the UK Academy of Medical Royal Colleges and the Department of Justice asking them to review the use of gross negligence manslaughter charges against healthcare workers.
'We write with concern regarding the increasing use of the charge of gross negligence manslaughter to criminalise healthcare workers in UK courts,' the petition states.
'We remain very anxious that the current approach in the UK of the use of gross negligence manslaughter risks causing harm to patients by discouraging duty of candour and also increasing the risk of defensive medicine and over-investigation.'
It said the system of justice did not take account of system errors that may have contributed.
Best protection
Mr Arundel said the Honey Rose case highlighted the importance of having the very best medico legal protection.
'If you are a member of Optometry Australia, your medical indemnity insurance with Avant covers both civil and criminal charges unlike some other medical indemnity insurance which only covers optometrists against civil cases,' he said.
'If this happened in Australia and you were with us, the insurance would cover your legal costs whether you faced civil or criminal charges or both for a negligence case of delayed or missed diagnosis, and it also has unlimited retroactivity so provides cover no matter how many years ago the case occurred.'
Mr Arundel said there had been similar cases in Australia of missed tumours or lesions where members were sued, with several cases involving payouts of more than $1 million. No jail time had been served though, he said.
Good record keeping
The prosecution said the fact Ms Rose had not recorded answers for all the questions about symptoms on the patient's record suggested that she had not asked. But Ms Rose said it was not necessary to record everything if the patient appeared normal.
Mr Arundel said: 'The case also highlights the need for good record keeping, recording if you have asked questions and the answers or if there were no answers as this is the best defence.'
Optometry Australia together with Avant have recently posted new risk management information online including clinical articles on safe practice written by Avant lawyers. See also risk management checklist.
Optometry Australia partnered with Avant at state conferences in 2016 and will be doing so again in 2017 to present lectures on 'How not to get sued 101'.
Presenting at WAVE
Perth optometrist Steve Leslie, who is giving a presentation at WAVE (13-14 August) entitled 'Raised optic nerves, normal or pathological?' has intensively explored the issue of differentiating pseudopapilloedema from possibly pathologically raised optic nerve head and has developed guidelines in his practice for assessment and differential diagnosis.
'If you have asked the questions, performed the tests, written it all down and referred anything which does not fit the physiological patterns, and then the patient has a neurological problem in the future, you have done everything that is expected, and have a strong defence against any repercussions,' Mr Leslie said.
Still, Mr Leslie is troubled by the precedent set by the British courts. 'It would be counter-productive if, as a result of uncertainty or fear raised by this court case, optometrists over-referred patients with normally raised optic nerve head, just in case it is pathology.
'This would result in many unnecessary urgent referrals to ophthalmologists, disturbing fear and anxiety for the patients, and wasteful public expenditure.'
His WAVE lecture will mention that elevated optic discs and/or apparently blurred margins are not uncommonly noted in routine eye-care exams, which can often lead to unnecessary concerns and testing procedures.
'Probably the most eminent text in neuro-ophthalmology states "the majority of cases of pseudopapilloedema can be diagnosed correctly by a careful ophthalmoscopic examination," he will tell WAVE.
Mr Leslie said stereo dilated pupil examination of the optic nerve head was valuable and it was important to ensure that a reasonable view of the optic nerves was obtained, even though a child might initially avoid the light of a direct ophthalmoscope, either by another gentle attempt, retinal photos or a dilated pupil exam. It was the optometrist's responsibility to check the date and identity of photos, he said.
Filed in category:
Uncategorised