Read time:

1:30min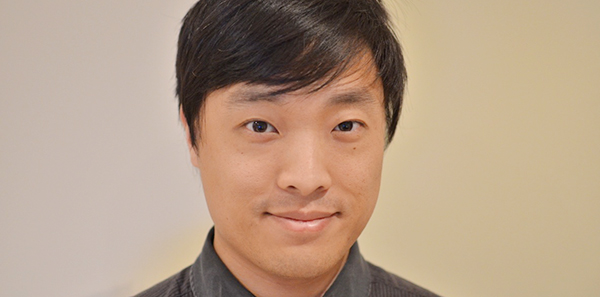 Jack Phu
______________________________
By Helen Carter
Journalist
Optometrists can enhance their management of glaucoma patients by ensuring patients are aware of potential 'cosmetic' side-effects before starting treatment, Jack Phu will tell WAVE17 in August.
Mr Phu is a senior staff optometrist and PhD candidate at the Centre for Eye Health (CFEH), Sydney, with clinical and research interests in glaucoma and visual psychophysics.
He will give two glaucoma talks at the Western Australian Vision Education conference in Perth on 12-13 August. The talks will incorporate cases seen at the CFEH to describe strategies for managing patients' short- and long-term expectations of glaucoma treatment, and will cover systematic approaches to determining treatment side-effects and their management, emphasising prostaglandin analogues.
Mr Phu says common side-effects of the current first line topical therapy for glaucoma, prostaglandin analogues, are mainly cosmetic in nature.
'These include eyelash lengthening and darkening, increased pigmentation around the eyelids, increased iris pigmentation, deepening of the upper eyelid sulcus and a "sunken" eye appearance,' he said.
'Although these common side-effects are seemingly "trivial" compared with more potentially vision-threatening side-effects such as macular oedema, patients need to be aware of them before the start of treatment.
'Optometrists should be aware of the side-effects, communicate these to the patient and be in a position to routinely manage patient expectations. This may be useful in enhancing our role in managing or comanaging patients with glaucoma as patients may become non-compliant when concerned about cosmetic side-effects.'
Mr Phu says more severe side-effects such as recurrent inflammatory disease and macular oedema are rare.
'Understanding these side-effects also improves the comanagement relationship with an ophthalmologist, as per current clinical guidelines on glaucoma management, especially when there is a need to consider a change to different topical therapies, laser therapy including SLT, or consideration of surgical options,' he said.
Take-home messages
Mr Phu says there will be three take-home messages in his glaucoma talks.
Communication of short- and long-term expectations of glaucoma management is key to success.
Consider the long-term impact of management decisions including intensity of treatment and treatment types, with respect to clinical predictions such as whether the patient is likely to progress to functional blindness.
Apply a systematic approach to distinguish between drug-specific, preservative-related and unrelated adverse drug reactions.
Mr Phu will also give two presentations at WAVE on visual fields, covering the basics of visual field interpretation and how practitioners can use all of the maps at their disposal to analyse results. He will also present some of the latest research in visual fields and how it can be applied in clinical practice.
New sessions for practice staff
Optometry Western Australia CEO Tony Martella says WAVE is introducing sessions for practice support staff, having previously hosted sessions specifically for dispensers.
The new Practice Staff Professional Education Program costs $50 per employee if their practice's optometrist is a member of Optometry WA, or $150 if the optometrist is not a member. The program will run from 8:00 am to 1:00 pm on 13 August.
'It's part of enhancing value to members by helping train their staff in a cost-effective and beneficial way,' Mr Martella said.
'Sessions will range from marketing and social media to how to click with people, and understanding the importance of generating longer revenue streams through contact lens patients because they buy more often and for longer than spectacle wearers.
'Optometry Finance Australia managing director Paul McKinley will talk about how other practice staff can now access benefits previously available to only optometrist members.
'WAVE will offer practical, take-home topics that are relevant to optometrists.
'We are bringing back some popular, former speakers while seven of our 15 speakers will make their WAVE debut,' he said. 'In Western Australia, optometrists also rely on collaboration with local ophthalmologists and five WA ophthalmologists will speak at WAVE.'
Mr Martella says Optometry WA is excited that Myhealth1st is a platinum sponsor and the organisation is looking forward to working with the online health-care search and appointment booking system company.
WAVE will again be held at the Rendezvous Hotel, Scarborough Beach. It will feature Saturday clinical workshops, lectures on both days offering up to 46 CPD points including 42 therapeutic points, a ProVision breakfast presentation on the Sunday and a trade display.
Filed in category:
Uncategorised