Read time:

1:30min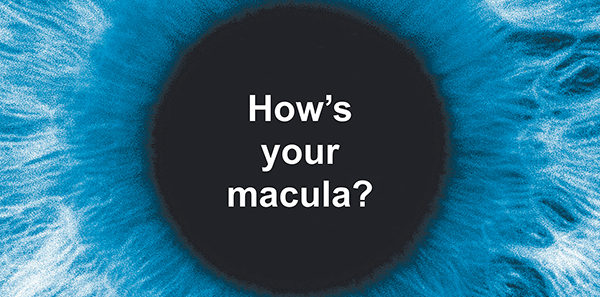 By Helen Carter
Macular Disease Foundation Australia is again calling on optometrists around the country to be involved in Macular Degeneration Awareness Week 2015 on 24-30 May.
The foundation is going back to basics with the theme 'How's your macula?', which encourages those at risk to have an eye test and macula check.
Optometry practices were sent their macular degeneration awareness kits in late April, enabling time for planning of promotional activities and ordering of free resources.
The kits contain a poster that urges those over 50 years to have an eye examination and ensure their maculae are checked. It urges people to never ignore changes in vision and encourages them to eat an eye 'friendly' diet and maintain a healthy lifestyle.
Other materials include a template media release for optometrists to insert their details and send to local newspapers and radio stations to generate awareness, stickers, fliers on macular degeneration, a magnetised Amsler grid, a fact sheet on nutrition and supplements for macular degeneration, a foundation helpline contact card and a research update.
A postage-free resource reorder form enables optometrists to replace stock of the foundation's resources for hand-outs or to create an awareness week display.
Raising awareness of macular degeneration and encouraging Australians to heed the call to 'Have an eye test and macula check' is a key objective of many of the foundation's awareness programs.
Optometry Australia and Macular Disease Foundation Australia have a long, strong partnership. This is illustrated in Macular Degeneration Awareness Week, where the organisations work together to ensure the key messages of prevention, early detection and diagnosis are communicated nationwide to those at risk of this chronic disease.
Having an eye test and macula check were the first steps to reducing risk and saving sight, said foundation CEO Julie Heraghty.
For further information contact the foundation on 1800 111 709 or visit www.mdfoundation.com.au.
Filed in category:
Uncategorised