Read time:

1:30min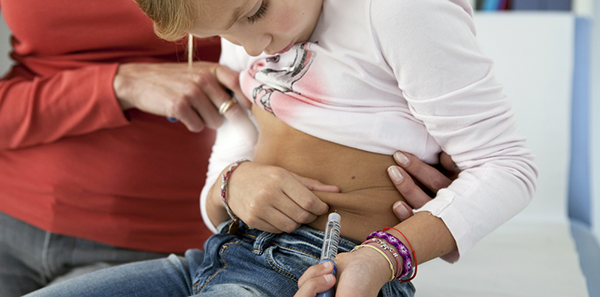 By Helen Carter
Journalist
Many young people with diabetes are missing timely eye examinations to monitor for retinopathy, a large US study has found.
The study, published in JAMA Ophthalmology, found that only 65 per cent of those with type 1 diabetes, and 42 per cent of those with type 2 diabetes, had undergone an eye examination six years after their initial diagnosis.
The study was of more than 12,000 people aged 21 years or younger enrolled in a US managed care network. The average age at initial diagnosis of type 1 diabetes was 11 years and at diagnosis of type 2 diabetes was 19 years.
The American Academy of Ophthalmology recommends ophthalmic screening for diabetic retinopathy start five years after diabetes diagnosis in youths with type 1 diabetes and at least annually thereafter. The American Diabetes Association recommends screening youths with type 2 diabetes at diagnosis.
However, Optometry Australia advises that all people with diabetes undergo eye examinations at diagnosis and at least once every two years thereafter, unless a practitioner recommends more frequent reviews based on changes, risk factors or issues of poor control.
Optometry Australia's 'Clinical Guideline: Examination and management of patients with diabetes' also states that National Health and Medical Research Council guidelines advise that patients considered at particular risk of vision loss and diabetic retinopathy should be considered for annual examinations.
For children with pre-pubescent diabetes, the Optometry Australia guideline advises the introduction of eye examinations early in the course of diabetes, and suggests children with pre-pubertal diabetes should undergo annual examinations from puberty.
Australian youths with diabetes
More than 8,000 Australians aged younger than 24 years have diabetes, and in 2016 there were 3,235 diabetic eye examinations conducted by optometrists in this age group.
An Australian Institute of Health and Welfare paper in 2012 found that about 2,200 aged 10-24 years had type 2 diabetes, and another institute report in 2013 stated that about 6,000 children aged 0-14 years had type 1 diabetes.
In Australia in 2016, of 3,235 diabetic eye examinations (Medicare item 10915) for people aged 24 years or younger, 15 were in infants aged up to four years, 718 were in children aged 5-14 years and 2,502 were in those aged 15-24 years.
Interventions
In a commentary in JAMA Ophthalmology, North Carolina ophthalmologist Seema Garg stated there were effective evidence-based interventions for diabetic retinopathy that significantly reduced the risk of vision loss.
'Then why do we continue to see young people presenting to our ophthalmology practices who are already blind from advanced diabetic retinopathy, a treatable disease?' she wrote.
She suggested telemedicine, especially in primary care, may boost the number of youths with diabetes having eye examinations and improve diabetic retinopathy screening in young people. Her study found retinal telescreening led to sustained improvement in screening rates in rural areas.
Two Medicare Benefits Schedule items introduced in 2016 may also help boost the number of Australian youths with diabetes having eye examinations and are expected to have particular application in rural and remote areas.
The items enable medical practitioners including GPs, endocrinologists and diabetologists to use a non-mydriatic retinal photograph to assess for diabetic retinopathy presence, and refer patients for undetected retinopathy. Where diabetic retinopathy or other ocular pathology is detected on a retinal photograph taken under this Medicare item, patients are then referred to an optometrist or ophthalmologist for further examination and management.
Q&A: Non-mydriatic retinal photography screening and assessment item for GPs, endocrinologists and diabetologists
Filed in category:
Uncategorised