Read time:

1:30min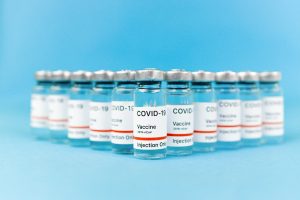 The Victorian Government has announced that optometrists are now able to participate with other health professionals in the COVID-19 vaccination roll-out program in a move that greenlights them to administer vaccines.
National President, Darrell Baker said that this announcement was an important development for the profession and one that firmly recognises the clinical skills, experience and training of optometrists as primary health care workers and major contributors to community health.
'Optometry Australia is pleased with this decision that acknowledges optometrists as an important primary health workforce. This also supports our aims in evolving scope and leading the profession forward.
'We also hope that this decision will encourage other state governments to also bring our highly skilled workforce onboard to support their vaccination roll-out programs and we will work with our state divisions to lobby their governments to achieve these outcomes'.
Mr Baker added that with Victorian optometrists currently unable to provide routine care due to on-going lockdowns, and who may have found their hours and income reduced, or become unemployed as a result of COVID-19 restrictions, participating in the vaccination roll-out program could be a way for them to bolster their income.
To participate, Victorian-registered optometrists need to register their interest with Torrens Health, the organisation that the Victorian Government has partnered with to recruit the vaccination workforce. Optometrists will then need to undertake the Australian Government's vaccination training program. Full details, including position descriptions, pay and work conditions, the application and notification process, can be found on the Victorian Government's website.
In Victoria, authorised vaccination activities of COVID-19 vaccines must take place at premises designated for vaccination service which means that optometrists who undertake training to administer vaccines will not be able to do so from an optometry practice.
Full details are yet to be confirmed but at this stage staff working at state-run vaccination sites will be covered by the service providers' medical indemnity insurance subject to the terms, exclusions and conditions of the policy. Staff working outside state-run services, for example in primary care, should confirm medical indemnity insurance arrangements with their employer. (We recommend checking in with our Optometry Advisor Help Desk before commencing work in this area. Please contact us on 03 9668 8500 or national@optometry.org.au).
Filed in category:
Coronavirus
,
Patient care & management
,
Scope of practice
,
Workforce
Tagged as:
COVID-19
,
Scope of practice