Read time:

1:30min
A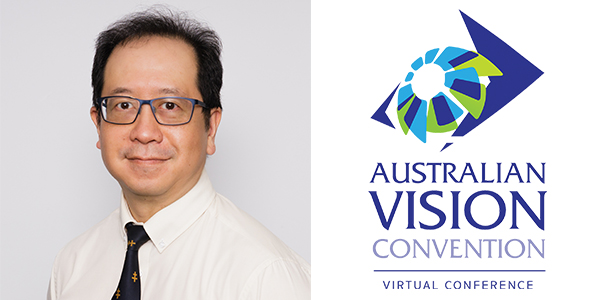 Associate Professor Tony Kwan
By Helen Carter
Journalist
Speakers will deliver their presentations at AVC 2020 Virtual in webinar format via livestream instead of in person to help limit the spread of coronavirus.
The program will be online with breakfast lectures and all plenaries occurring at their scheduled times between 7am and 5.30pm on Saturday April 4 and Sunday April 5. Hands-on workshops which were due to be held have been cancelled.
Delegates can opt to watch the stream live on the conference weekend (April 4 and 5, 2020,) or watch a recorded stream on April 6 and 7, 2020. Attending the livestream and completing the optional assessment will attract up to 45.75 points including 21 therapeutic points. Attending the recorded stream on 6 and 7 April and completing the optional assessment offers up to 30.5 points including 11 therapeutic points.
To make the CPD content accessible to all at this challenging time, registration fees have been reduced for the livestream.
Update on big three retinal diseases
A stellar line-up of speakers includes Queensland Eye Institute's Director of Vitreoretinal Surgery and Director of Queensland Electrodiagnostic and Imaging Centre, ophthalmologist Associate Professor Tony Kwan.
He will speak on what's current and on the horizon for the management of the big three retinal diseases – age-related macular degeneration, diabetic retinopathy and retinal vein occlusion.
'The world of retinal diseases is changing at a rapid pace, clinical trial results are coming out regularly and it is important to keep up-to-date with the latest recommendations and guidelines for all of these conditions,' he said.
'With the advent of intravitreal injections of anti-VEGF therapy over 10 years ago, the visual outcome of patients who suffer from retinal diseases has been transformed. The three main indications for anti-VEGF injections in Australia are AMD, RVO and DR.'
In this lecture, Associate Professor Kwan will give an update on current and future treatment for these patients.
'The current treatment recommendations and the latest clinical trial results will be discussed. The role of optometrists in the early detection, monitoring and help in the management of these diseases will be discussed,' he said.
Current treatments are regular anti-VEGF intravitreal injections, depot steroid injection and surgery in certain diabetic cases.
'Improvement in treatment regimes, recognising the clinical features of deterioration, educating patients about the importance of adherence to their personalised treatment regime are all important in achieving good clinical results,' Professor Kwan said.
On the horizon are new drugs, gene therapy and new surgical techniques which will also be illustrated in the lecture.
Professor Kwan will also discuss the importance of early detection via the latest imaging equipment such as high-definition OCT scans, early referral if vision is affected with corresponding imaging abnormality, encouraging patients to attend ophthalmology follow-up and adherence to treatment recommendation, and liaising with GPs and ophthalmologists to create an holistic and team approach to the management of these patients.
Livestream details
The theme for the conference is Vision Beyond 2020.
Those who have already registered for AVC 2020 and would like to attend the livestream option should email infoqld@optometryqldnt.org.au and provide their full registered name and member ID (if applicable) to edit their existing registration. The OQNT team will then issue a refund for the outstanding balance based on the livestream registration prices.
Delegates can choose to register for the full two days of AVC, or alternatively register for just a day. Optometrists who had previously not registered but who would now like to attend the virtual event can register here. Registrations close midnight Monday 30 March 2020.
​
Filed in category:
CPD, conferences & events
Tagged as:
AVC Qld