Read time:

1:30min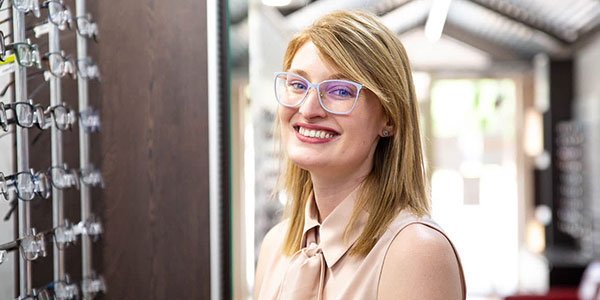 Eye Health Hero, Lauren Hutchinson. Photo, QUT
By Helen Carter
Journalist
Just three years after graduating, NSW optometrist Lauren Hutchinson has been named an Eye Health Hero by the International Agency for the Prevention of Blindness.
Lauren received the honour in the Future Leaders category of the 2020 awards announced in London this week ahead of World Sight Day on Thursday, October 8.
Lauren's passions in optometry lie in rural, Indigenous and community eye health and children's vision, borne out in her commitment to her local communities. The Agency said her passion, willingness to give to meet the eye care needs of her community and to shape the broader provision of eye care, as well as her abilities to work collaboratively, to educate and to influence others, mark her as an outstanding emerging leader in eye care.
She is the principal optometrist at Eyewear Specs in Forbes, NSW, and a strong contributor to her local community as well as an emerging leader helping shape optometry and eye care services for Aboriginal and Torres Strait Islander people nationally.
Lauren was one of 52 people from 27 countries named Eye Health Heroes in 2020, including one of 22 future leaders. The program is a recognition to front line staff whose work in the field and engagement in the community makes a real difference in aiding vision and restoring sight around the globe.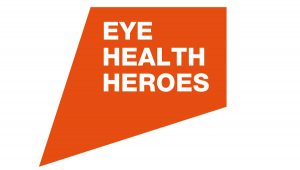 Logo, IAPB
'It's exciting and very unexpected. I was quite shocked but very honoured to receive the award,' she told Optometry Australia. 'Indigenous eye health doesn't get a lot of coverage on the international stage.
'Australia is the only first world country to still have trachoma so I hope the award helps raise the profile of Indigenous eye health on the international stage and rural optometry in Australia.'
A proud Muruwari woman from Molong, Lauren graduated in optometry from QUT in 2017 with a Bachelor of Vision Science/Masters of Optometry. She had always wanted to work in the health field, and was prompted to consider optometry as a career when discussing it in year 10 during a visit to her optometrist, Nick Hansen from Orange. She later did work experience with Nick while at school.
Rewarding providing service for community
'What I love most about my role is just how rewarding it is to work with and to provide a service for your own community as well as the opportunity it provides to connect with so many people from other communities,' she said.
'Making these genuine connections and seeing the positive impact you can have on the lives of the people you care so much about and become so close to is all I've ever wanted to do. I will count myself extremely lucky if I get to spend the rest of my life doing what I do.'
As well as in-practice care, Lauren delivers services for Orange Aboriginal Medical Service through the Brien Holden Vision Institute, and through a rural doctors network and the Visiting Optometrists Scheme, for Yooranagunya Aboriginal Medical Service in Forbes.
She also offers outreach clinics to small communities across the central west region of New South Wales, works closely with Aboriginal Education Officers at local primary and secondary schools to deliver culturally safe eye services to Aboriginal and Torres Strait Islander children and young people, and provides eye care services in nursing homes.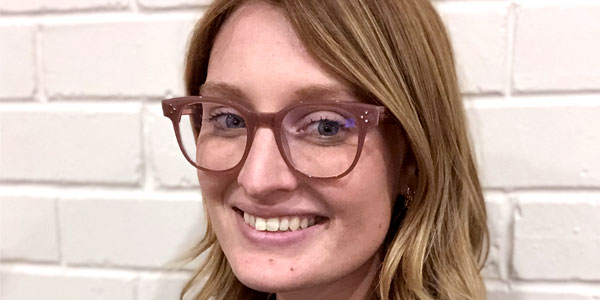 Future leader on advisory groups
Lauren is a contributor on state-wide and national advisory groups, where she is emerging as a future leader within the profession and a strong advocate for ensuring Aboriginal and Torres Strait Islander people have ready access to culturally safe eye care.
Aa member of the ECONA (Early Career Optometrists NSW/ACT) Committee, which provides support, education and leadership for early career optometrists, she is also a valued member of the Optometry Australia Aboriginal and Torres Strait Islander Eye Health Advisory Committee and an active member of, and contributor to the work of, Indigenous Allied Health Australia.
Lauren is working to help lead her profession in the provision of culturally safe practice, providing education on the topic to optometry students as a Visiting Fellow of Queensland University of Technology, and through a national webcast presentation for Optometry Australia's members, now based in the Optometry Australia Institute of Excellence.
She thanked her mentors, optometrist Dr John Pearce from Parkes and Indigenous Allied Health Australia for its emotional and cultural support as well as Optometry Australia for nominating her.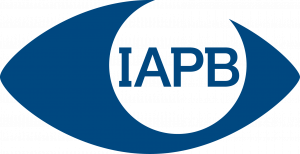 Logo, IAPB
Two other Australians 'Heroes'
Two other Australians were also named as Eye Health Heroes for 2020.
Jennifer Merryweather from The Fred Hollows Foundation received an award in the innovators category. Jen persistently works with key stakeholders to challenge systemic racism and unconscious bias that have prevented Aboriginal and Torres Strait Islander Peoples fully participating in, and leading, key decisions and reforms designed to close the gap in eye health outcomes between Indigenous people and other Australians. She was integral in getting Aboriginal and Torres Strait Islander voices heard in the development of the 'Strong Eyes, Strong Communities' plan and her work has resulted in an increase of private ophthalmologists providing services fully covered by Medicare to Aboriginal and Torres Strait Islander patients.
Luke Weinel was named in the Future Leaders category. As Deputy Chair, he is the youngest executive of the Eye Bank Association of Australia and New Zealand, the peak eye bank organisation for Australia and New Zealand. Luke is directly engaged in donor corneal tissue recovery and local and national allocation of corneas to meet transplant and research demand across Australia, is implementing new initiatives for special interest groups in Australia and New Zealand, leading research, collaborating widely, liaising on behalf of the sector directly with external stakeholders, and is directly engaged in national practice reform.
Filed in category:
ECOs & students
Tagged as:
Awards - honours - grants-bursaries
,
Indigenous eye health
,
International
,
Leadership
,
Remote & rural optometry