Read time:

1:30min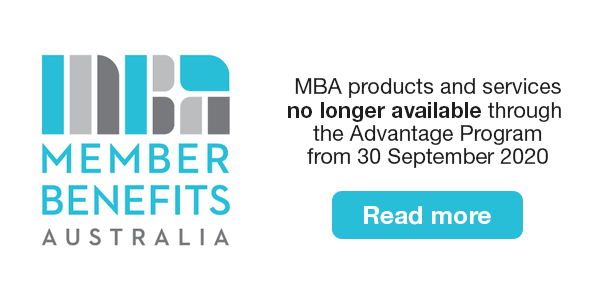 By Optometry Australia
Following a decision by Member Benefits Australia (MBA) to move to a new platform to service its association clients, Optometry Australia has resolved that it can no longer support the promotion and sale of MBA products and services.
In making this decision, Optometry Australia strongly felt that members' privacy would be compromised by the new MBA platform, its integration within optometry.org.au and requested access to the member database.
CEO Lyn Brodie said, "While we appreciate that MBA goods and services are regularly accessed by members, as custodian of all member data, and as regulated by Australian law, we have significant responsibilities to protect the privacy of members".
Optometry Australia is not implying that MBA would not adhere to its own obligations under the Privacy Act, but "we were not prepared to compromise our responsibilities by making member data potentially accessible to a third party for the purposes of selling goods and services. Hence we have made the tough decision to sever ties with MBA".
MBA products and services will no longer be offered to members from 30 September 2020.
Which services of Your Advantage Program are concerned by MBA?
Some of the most frequently MBA used services by members has been the Car Assist program, JB Hi Fi (Electronics) and The Good Guys (Appliances). The full list of services provided by MBA include: Shopping and retail, Motor vehicle purchases, Car rentals, Health & Lifestyle, Electrical, Travel and Entertainment.
If I have subscribed to some MBA products and services, what will happen after 30 September?
Once you subscribe to an MBA product or service, even through Optometry Australia Advantage Program, you are dealing directly with the products or services provider itself. It means that even after 30 September 2020, you will be able to benefit the deal you have already subscribed with MBA through the provider itself. We encourage you from now to make direct contact with MBA to confirm your account details and raise any questions you would have with them.
Should you wish to discuss this in relation to your specific needs then please contact John Karis, Advantage Program Manager at j.karis@optometry.org.au
Filed in category:
General news
,
Marketing
Tagged as:
Advantage program
,
Marketing
,
Member services