Read time:

1:30min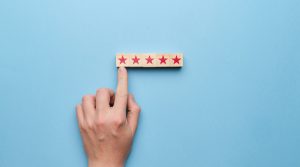 Results from Optometry Australia's recent member survey highlight that 94% of members consider the organisation to be member-focused, 86% cite they would highly or likely recommend membership and 85% believe that the services delivered provide them with good value for money.
These results support Optometry Australia's goal of expanding the range of member services delivered by the national team. Over the past three years, this has seen the introduction of a national CPD program, leadership development programs, a mentor program, health and wellbeing services, travelling scholarships and new channels and tools to engage and communicate with members.
Optometry Australia has further strengthened its member advisory team with the appointment of additional optometrist-trained staff who provide personalised one-on-one advice to members. This service consistently receives a 98%-member satisfaction rating.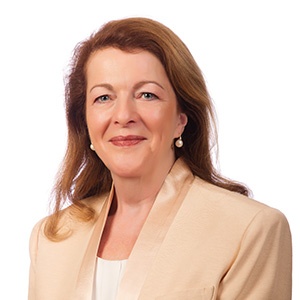 CEO Lyn Brodie said that it was important for the organisation to continually evaluate its member services to ensure they are being well received by members and to identify gaps for improvement.
'We use a number of evaluation devices but our most important one is our biennial member survey which helps us to better understand members' values and concerns'.
The latest member survey was conducted in October 2021.
'Pleasingly, this survey has revealed that our strategies are working because if you compared these results to 2016, we have made substantial headway in listening to our members and strengthening their expectations of us as their peak membership body.
'The 2016 results gave us solid improvement aims to meet which we delivered against during our FY2018-2021 strategic plan period', Lyn said.
As a result of these improvements, Optometry Australia is now seen as providing good membership value compared to 61% in 2016; and 86% of members would now recommend or likely recommend membership compared to 69% in 2016. And trust in Optometry Australia has risen from 76.7%, when this last benchmark was measured, to 96% this year.
Further survey results
Primary services provided by Optometry Australia such as professional indemnity insurance (PII), online and face-to-face CPD and professional advice, as well as advocacy and representation to government, are all strongly endorsed by members, ranking them in the top five of member services provided.
Results also indicated that 70% of members believed prescribing oral medications would benefit their patients, aligning with a key plank of Optometry Australia's policy platform, Working Together for Better Eyecare.
Another 70% also supported enabling optometrists to administer intravitreal injections and yttrium aluminium garnet (YAG) lasers, and the majority believed similarly for other laser procedures, though notably not all members wished to perform these procedures themselves.
Lyn said these findings strongly indicate an overall support for the organisation and its pursuit in evolving the scope of optometric practice.
'We have significantly increased our CPD offering in recent years, and we work to ensure our policy and advocacy efforts are responsive to members' needs and reflective of the current environment. We will continue to use this feedback to inform our policies and lead our conversations'.
Lyn added: 'We are very pleased and grateful that Optometry Australia was able to receive such a positive response from our members. A three per cent membership growth in the last three years demonstrates that we are on the right track.
'The feedback we receive is invaluable for our organisation to continually evolve its services to meet members' needs. It will ensure we are able to continue to develop stronger advocacy positions on behalf of the profession, shape more tailored communications and deliver high-quality professional services and CPD'.
Filed in category:
General news
,
Members & member initiatives
,
Research & surveys
,
Scope of practice
Tagged as:
Leadership
,
Member services
,
Scope of practice