Read time:

1:30min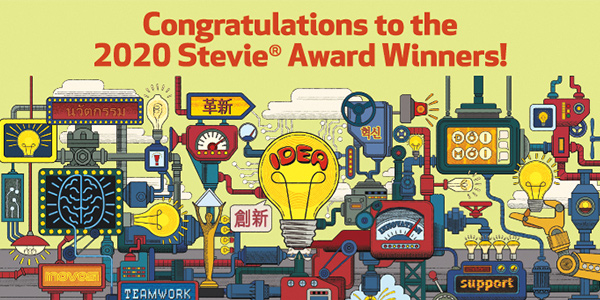 By Natanael Bloch
National Communications Manager
Optometry Australia has won two Silver 2020 Asia Pacific Stevie Awards for its innovative videos that bring our story to life.
The Stevie Award are widely considered to be the world's premier business awards and Optometry Australia has now won two Silver 2020 Asia Pacific Stevie Awards for "Innovation in the Use of Video" and "Innovation in Organizational Image Videos".
For "Innovation in Organizational Image Video" Optometry Australia received the award for its depiction of what optometry could look like in 20 years. The video assisted the organisation to bring to life seven complex trends identified in the Optometry 2040 strategy, that are re-shaping the way optometry is being practiced.
For the "Innovation in the Use of Video" award, Optometry Australia was cited for the way it uses video to refine message delivery in a visually appealing manner. We showcased our catalogue of internally created member and consumer videos stored on our YouTube channel to Stevie Judges.
All videos are devised, written and produced in-house by Optometry Australia's Marketing and Communications team.
Optometry Australia's CEO Lyn Brodie said these awards represent the terrific work that Optometry Australia does in bringing our story to life in video.
"Video is core to our range of diverse communications tools and is a vital, engaging way to distill complex messages into easy to understand, relatable and digestible short presentations," she said.
"Video also assists us to engender a sense of community among our optometrists by humanising announcements, profiling members and introducing staff."
"As a powerful story-telling tool, video helps us also deliver quality eye health messages on a range of multifaceted subjects through our Good vision for life consumer awareness campaign".
The Asia-Pacific Stevie Awards are the only business awards program to recognise innovation in the workplace in all 29 nations of the Asia-Pacific region. The Stevie Awards are widely considered to be the world's premier business awards, conferring recognition for achievement in programs such as The International Business Awards® for 18 years.
More than 1,000 nominations from organisations across the Asia-Pacific region were considered this year.
Gold, Silver and Bronze Stevie Award winners were determined by the average scores of more than 100 executives around the world acting as judges in May and June.
"We are delighted that the seventh edition of the Asia-Pacific Stevie Awards attracted so many impressive nominations," said Stevie Awards president Maggie Gallagher. "This year's winning nominations are testament to the resilience and innovation of organisations in the region, many of which continue to succeed despite the challenges of the COVID-19 pandemic".
Filed in category:
General news
,
Marketing
,
Member resources
Tagged as:
Awards - honours - grants-bursaries
,
Future
,
Good vision for life
,
International
,
Leadership
,
Marketing