Read time:

1:30min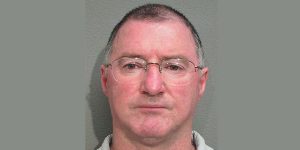 By Optometry Australia
The Victorian Police Fugitive Task Force is appealing for assistance from optometrists to locate Graham Gene POTTER and have offered a $100,000 reward for information leading to his capture.
Potter uses the aliases Jim HENDERSON, John PAGE, Peter ADAMS. He was born on 17 October 1957. Police say Potter will use any name and will likely pay cash for consultation and glasses.
Potter failed to appear on bail at Melbourne Magistrates Court on 1 February 2010 in relation to two charges of conspiracy to murder and has a prior conviction for murder.
When last sighted, Potter had dyed brown hair, a ginger beard and wore glasses, and was of medium to solid build and about 175 centimetres tall.
The photo showing Potter wearing shorts is the most recent.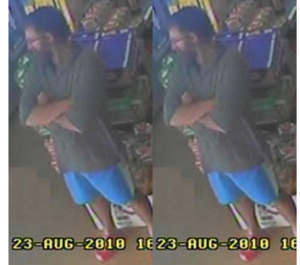 There have been no confirmed sightings of Potter since 2010, when he last bought glasses. His prescription then was: R -1.75 -0.75 x5, L -1.75 -0.50 x174. His pupillary distance was 64. His previous frames were Eschenbach model 820519 size 54-18 colour 30.
Any information can be passed onto Crime stoppers phone 1800 333 000 or Detective Brendan FINN.
Email: Brendan.finn@police.vic.gov.au.
Filed in category:
General news