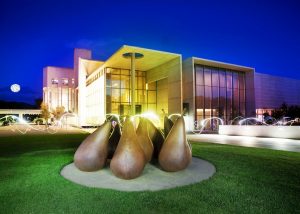 Unsure about the driving standards? Lacking confidence in prescribing occupational glasses? Confused about the best advice for patients who are working from home?
Designed and delivered face-to-face by some of Australia's leading experts in the field, including Jennifer Long, Sharon Oberstein, Vanessa Honson, Thao and Grant Hannaford and Phil Anderton, this unmissable conference will equip you with the expertise to broaden your skill set and the confidence to grow your practise of occupational optometry.
UPDATED Cancellation POLICY
COVID-19: If you test positive to COVID-19 within 7 days of attending Canberra Conference, a full refund will be issued.
All other reasons: Cancellations for reasons other than the above are as follows:
Up to 2 weeks prior to event: FULL REFUND
1-14 days prior to event: 50% REFUND
Day-of-event cancellation and no-shows: NO REFUND
PROGRAM HIGHLIGHTS
Keynote Speaker – Jennifer Long
KISS Guide to prescribing occupational lenses
Occupational optometry as a business opportunity
Navigating the driving standards
Digital eye strain and visual ergonomics in the home office
EVENT DETAILS
Sunday 27th Feb 2022, National Gallery Australia, 9 am – 4.30 pm  (Registration from 8.30 am)
6.5 CPD hours 
COVID-safe protocols (as per ACT Health)
Bring the family and enjoy Canberra's many attractions
REGISTRATION
Standard Fee (until 11th February 2022):  OA member – $235  / Non-member $375
OA student $50 (limited number)