Read time:

1:30min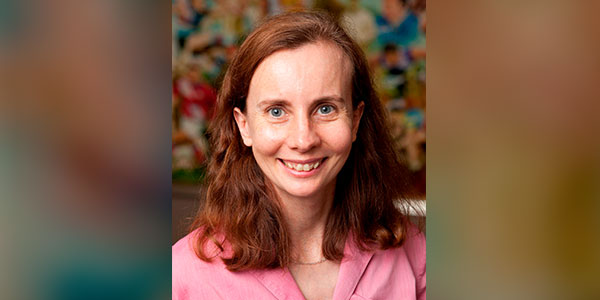 By Helen Carter
Journalist
Tributes have flowed from Australia's optometry profession and the eye health sector for public health optometrist Dr Genevieve Napper, who dedicated her life to serving others.
Genevieve, who lost a courageous battle with cancer last Friday, June 26, 2020, was well known throughout the profession for her passion for public health optometry, including a focus on Aboriginal and Torres Strait Islander eye health. Genevieve has also been remembered for her broad range of clinical interests, extensive volunteer work, contribution at policy and governance levels across the profession and membership of many eye care committees, groups and organisations.
Dr Napper worked for the Australian College of Optometry for more than 20 years and was a valued contributor to the College's clinical services, management and education programs and her public health work was supplemented by additional voluntary, and advisory group roles, including as a long-standing member of Optometry Australia's Aboriginal and Torres Strait Islander eye health advisory group and now retired Low Vision Working Group.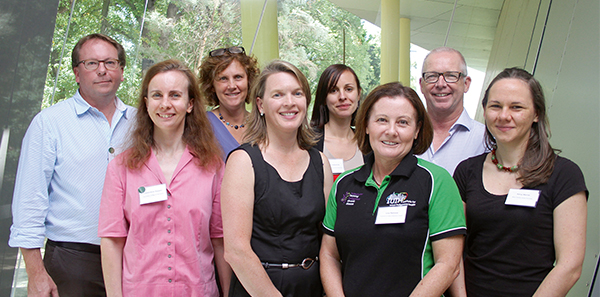 March, 2014, Indigenous Eye Health Unit Roundtable. Photo: Rachael Ferguson
Genevieve also served on the board of directors of Optometry Victoria and Optometry Victoria/South Australia's CPD committee and more recently on the State Advisory Committee Victoria. 
OVSA president Elise Pocknee-Clem said: 'Dr Genevieve Napper served the profession for just short of two decades as a Director of Optometry Victoria.
'She was recognised for her powerful advocacy for vulnerable communities and her contributions to the Board and its many committees on which she served.
'Throughout her tenure, Genevieve helped oversee significant changes in the field of optometry. Her legacy is a strong, united and dynamic representative body for all optometrists.'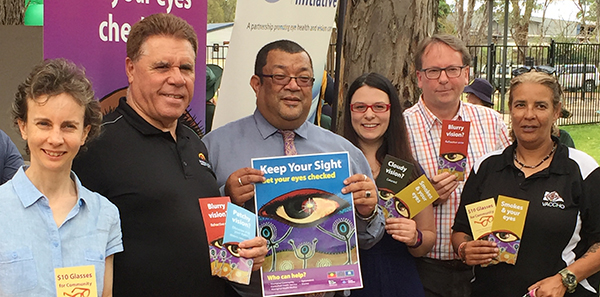 Spirit of public health optometry
 Australian College of Optometry president Professor Konrad Pesudovs said Genevieve was a remarkable optometrist.
'She was a great contributor to, and friend of the ACO,' Professor Pesudovs told Optometry Australia. 'Perhaps nobody better embodied the ACO's spirit of public health optometry and its commitment to Indigenous eye health.
'Genevieve worked for the ACO for over 20 years, holding senior positions in Aboriginal Services, Ocular Diseases and Low Vision. She was a tremendous advocate for improving access to eye care for Aboriginal and Torres Strait Islander communities.'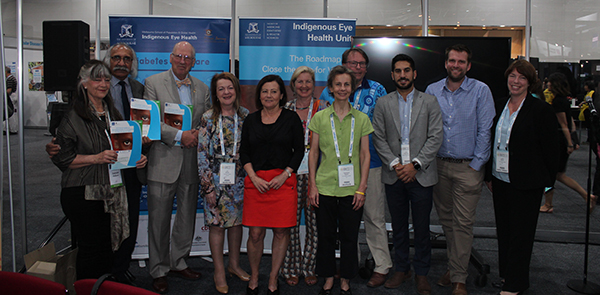 Genevieve (in green) with colleagues in May, 2019 at the 2018 Annual Update on the Implementation of The Roadmap to Close the Gap for Vision
Optometry Australia's CEO Lyn Brodie said Dr Napper had a long-term interest in improving eye care access for communities in need.
'She contributed to policy and service delivery developments, in Aboriginal and Torres Strait Islander eye care particularly, at national, state and regional levels through participation in committees, working groups and project steering groups, including over a decade on Optometry Australia's Aboriginal and Torres Strait Islander eye health Advisory Group.
'Her generosity in supporting the work of these groups is truly remarkable. She will be remembered as someone who found great time to give, right up to the end.' Ms Brodie said.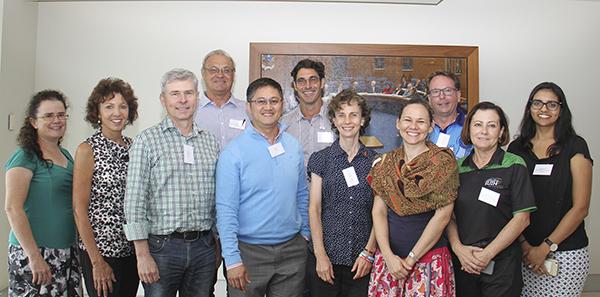 The 2017 Close the Gap for Vision national conference in Melbourne
Last year Dr Napper received a special award from VACCHO (Victorian Aboriginal Community Controlled Health Organisation) in recognition of her working together with Victorian Aboriginal communities, and The University of Melbourne Department of Optometry and Vision Sciences 2019 Alumnus award.
Head of Department, Professor Allison McKendrick said the University's award recognised Genevieve's sustained contributions to public health optometry, optometric research, educating and mentoring optometry students and graduates, and her tireless work to improve eye care access for Indigenous communities through her work at the ACO, and with Vision 2020 Australia and Optometry Australia.
Colleagues can pay tribute to Genevieve in The Age tributes public guestbook.
Filed in category:
Members & member initiatives