Read time:

1:0min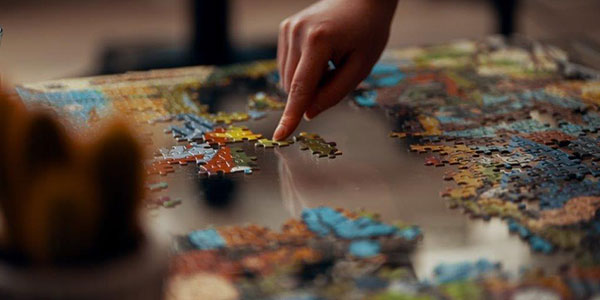 By Optometry Australia
As we continue our journey towards Optometry 2040, Optometry Australia is committed to continually adapting to meet the changing needs of members.
Our new strategic plan for FY2021-24, which is currently under development, will elevate the organisation's focus on optometry's evolution to ensure the profession's continued resilience to fast changing demographic, economic, technology and societal trends.
We have been gathering members' opinions through surveys and workshops, such as Optometry 2040 – Leading you to Leverage Disruption, as we believe that it is important that members shape who we are and that they have input into our new strategic plan.
We are therefore encouraging all members to provide opinions, via a new survey, about membership categories and their associated fee structures and whether the existing arrangement remains relevant or if it needs to be reassessed. Categories and fees – such as full and part-time – are currently based on hours of work, while we also want to understand if we would serve members better if they were based on a member's career stage.
A link to the Member Insight survey will be forwarded to all members by Quantum Market Research, which is conducting this review on behalf of Optometry Australia.
CEO Lyn Brodie said that on-going feedback from members was vital to help the organisation continually evolve its services to meet the needs of its changing membership demographic.
'We had already begun the journey of change before COVID 19, and the pandemic has certainly taught us that being prepared to leverage disruption is a continual cycle,' she said.
'We appreciate that we ask members to participate in a range of surveys annually. This is so that we can continually test if what we do meets members' needs.
'This type of on-going benchmarking is about conducting the types of in-depth analysis required of a contemporary membership association in order to shape its future.'
All responses to the Member Insight survey will remain anonymous.
Win a $500 voucher
Members, once you complete the survey you will be asked if you would like to participate in our prize draw where one lucky participant will receive a $500 voucher to be used to support payment of their FY2021-22 membership fees.
If you do decide to participate, you will need to tell us in 25 words or less: Why you are proud to be an optometrist. You will also have to provide your name, membership number and contact details and Quantum will de-couple these details from your survey responses to ensure your anonymity.
Quantum will provide details on how to enter and you can view Terms & Conditions here.
Filed in category:
National & State initiatives
,
Research & surveys
Tagged as:
Future
,
Leadership
,
Member services
,
Sector changes