Read time:

1:30min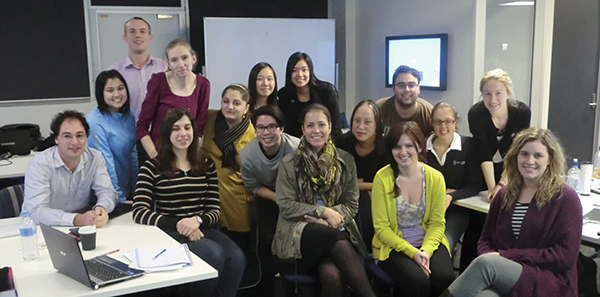 Former Flinders University final-year optometry students
______________________________
By Rhiannon Riches
Communications Manager
Optometry Australia is looking for students from each of the six optometry schools to take part in a new Student Leadership Program commencing in 2019.
Optometry students are invited to express their interest in participating in the inaugural Optometry Australia Student Leadership Program, to be launched in January 2019 in Melbourne.
The program is open to all enrolled third-year and above optometry students, including students from the newest optometry school at the University of Canberra, although Optometry Australia acknowledges they will only be in their second year.
The program has limited places and is designed to give students the skills they need to become part of the profession's future leaders.
On Monday 21 January 2019, an informal evening event will take place in Melbourne to introduce members of the program to representatives from around Australia.
On Tuesday 22 January 2019, an all-day coaching session will focus on identifying the different models of leadership, understanding the purpose of leadership and individual leadership strengths, and clarifying the guiding values of leadership.
A dinner will take place in the evening with keynote presentations from inspiring sector leaders and influencers.
Optometry Australia anticipates that representatives from Early Career Optometrists (ECO) groups, and members of its National Board and staff will attend.
Students interested in becoming a leader of optometry in the future, and wanting to join the inaugural Student Leadership Program, are invited to send a brief application letter, plus a referral from one of their lecturers or tutors to policy@optometry.org.au by Friday, 28 September 2018.
Successful candidates will be notified in November 2018. Optometry Australia will provide funding support for reasonable meals, accommodation and travel to attend.
For more information, email policy@optometry.org.au or call National Office on 03 9668 8500.
Filed in category:
ECOs & students
,
National & State initiatives
Tagged as:
Leadership
,
Students
,
Universities