Read time:

1:30min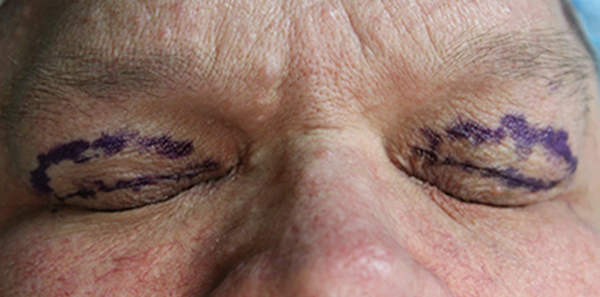 With attention to natural crease demarcations, upper eyelids are marked indicating area of skin to be excised. Image: Pharma, June 2014
_____________________________
By Rhiannon Riches
Communications Manager
Optometry Australia has been advised that from 1 November 2018, in order to qualify for a rebate for blepharoplasty of the upper lid, patients require confirmation of visual obstruction by the upper lid.
Visual field assessment is required, and plastic surgeons will be encouraged to refer relevant patients to optometrists with a request for perimetry to assess visual loss due to lid obstruction.
Visual fields assessments with the lid lifted and resting are recommended.
Optometry Australia is seeking clarification on whether static threshold assessment or screening is required.
If a patient hasn't recently had a comprehensive eye examination this is also usually indicated. Medicare items can be billed as appropriate.
For more information, please download 'OA's Blepharoplasty advice (August 2019)'
_____________________________
Filed in category:
Patient care & management
Tagged as:
Other eye diseases
,
Patient management