Read time:

1:30min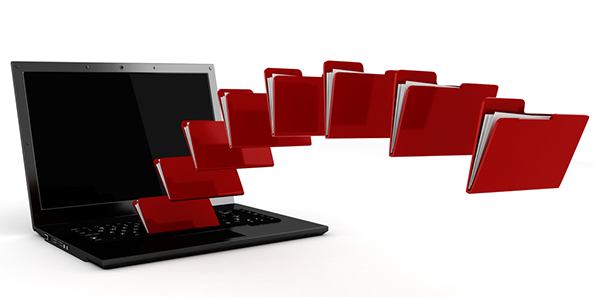 This article was provided by the Australian Digital Health Agency and has not been edited by Optometry Australia. We suggest members read our Practice Note, eHealth – My Health Record system, for more information.
By the end of this year, every Australian will have a My Health Record, unless they choose not to.
That means most of your patients will soon have a My Health Record that will include useful health information that can support the treatment you provide. Many Australian health providers in your region are also now connected, and contributing, to My Health Record—that includes hospitals, pharmacies, general practices, diagnostic imaging services, pathology providers and, of course, allied health practices.
Optometry Australia is working with the Australian Digital Health Agency to help make sure you are ready to answer questions your patients may have and to decide if you would like to connect to the system.
Talking to your patients about the My Health Record
Information is available to assist you when discussing My Health Record with your patients from the My Health Record website. Talking to your patients before you access their My Health Record allows you to answer any questions they may have. For example, you could let them know that they can set controls over who can see their records, or check who has accessed their records. You can also let them know that, with the My Health Record being extended to every Australian unless they choose not to in 2018, they can opt out and choose not to have a record (see below).
What is My Health Record?
The My Health Record is a digital summary of an individual's key health information that can be accessed securely by registered healthcare providers involved in their care. Access is either via a web-based Provider Portal or through a compatible clinical information system.
A person's record can include all sorts of information including:
medical history from the person's general practice
discharge summaries from hospitals
medicines information including Pharmaceutical Benefits Scheme (PBS) and dispense and prescription details
allergies and adverse reactions
immunisations from the Australian Immunisation Register and
reports from pathology and diagnostic imaging test results
It can also include advanced care plans and/or advanced health directives.
When is the opt-out period?
Every Australian with a Medicare or Department of Veterans' Affairs card, will be offered a My Health Record, unless they choose not to have one, during the three month opt out period that will run from 16 July to 15 October 2018.
During the opt out period individuals who do not want a record will be able to opt out by visiting the My Health Record website or by calling 1800 723 471 for phone based assistance.
During this time, patients do not need to wait to have a My Health Record and may still register if they wish to in the same way they can register now. This means practices may continue to offer assisted registration for their patients.
Can optometrists access the My Health Record?
An optometrist can register to access the My Health Record. Once you have registered, you can access health information contained in your patient's individual record via the free, web-based Provider Portal.
If you use a compatible clinical software system, you can not only access information but also add information about the treatment you are providing that may be relevant to other health professionals involved in your patient's care. Optometrists using common GP practice software are able to add information about the treatments provided.
What are the benefits of using My Health Record for an optometrist?
There are important benefits to having access to your patients' My Health Record. While not all of that information will be relevant to your treatment, it is likely that the record will help you understand current and previous health care your patient has received. This may be particularly useful if you are seeing a patient for the first time and they do not have a referral form or discharge summary.
The aim of My Health Record is that information contained in your patient's record will support and improve clinical decision-making and continuity of care by providing access to information that might not have otherwise been available to help validate or inform treatment. This includes better coordination and management of patients with chronic conditions or complex care plans.
It is important to note that the My Health Record does not replace existing medical records held in a healthcare provider's clinical information system, but complements your current systems.
Where can I find out more about My Health Record?
Optometry Australia will be working closely with the Australian Digital Health Agency to provide regular updates throughout 2018. We are currently working with the Agency and a range of digital health champions to provide information for optometrists.
You can find out more about My Health Record and the ways that you can access and use the system by visiting myhealthrecord.gov.au.
A good start is to begin the on-line registration process as well as to start talking to your patients about the My Heath Record.
We also encourage you to get in touch with your local Primary Health Network, which has dedicated staff available to support health professionals in registering for My Health Record.
______________________________ 
Filed in category:
Advocacy & government
,
General news
,
Patient care & management
Tagged as:
Patient management