Read time:

1:30min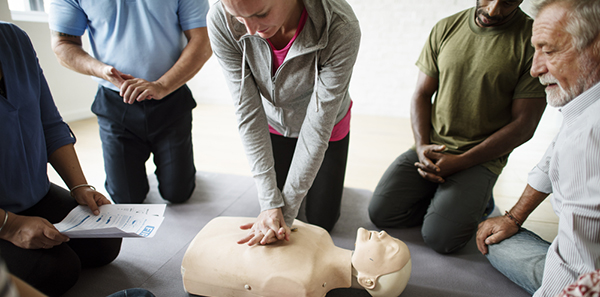 By Rhiannon Riches
Communications Manager
The annual AHPRA audit has commenced for registered optometrists in Australia. This year, Professional Indemnity Insurance, recency of practice, and CPD, including CPR, are being audited.
As a benefit of membership, Optometry Australia provides all members with a print-on-demand accredited CPD certificate through its Member Portal.
Optometry Australia's Professional Services Manager Luke Arundel said this member service vastly streamlines the process of proving compliance to the CPD standard.
'Non-members have to provide documented evidence for each separate event attended and need to include learning needs and evaluation of the activity. For members, accredited CPD certificates and full CPD history can be printed at any time through the Member Portal,' he said.
Optometry Australia will also provide members with a certificate proving compliance to the Professional Indemnity Insurance standard. This can be requested by emailing audithelp@optometry.org.au.
'The final component of this year's audit requires either a letter from your employer verifying you have worked more than 450 hours over the last three years, or a CV detailing your work history and experience,' Mr Arundel said.
'We offer comprehensive audit assistance to our members if they happen to be selected at random in AHPRA's annual registration compliance audit. This includes a step-by-step guide of what they need to provide to AHPRA. We also have a dedicated 'help' email address exclusively for our members,' he said.
The Optometry Board of Australia (OBA) recently released results of practitioner audits conducted in 2016 and 2017. According to their results, 77 per cent of optometrists audited were found to be in full compliance with the registration standards. Of the remainder:
17 per cent were found to be compliant through education in one or more standards
2.5 per cent required consideration and decision by the OBA or other relevant body
3.5 per cent were closed with no action, as practitioners changed registration type to non-practising or surrendered their registration after being advised that they were subject to audit.
According to the OBA, an undisclosed number of optometrists in the audit were found to be non-compliant because they did not have current cardiopulmonary resuscitation (CPR) training in the previous three registration periods, as required by the OBA's continuing professional development registration standard.
The OBA said an 'educative approach' was taken with these practitioners, who subsequently updated their CPR requirements.
Mr Arundel said CPR was an easy component of the CPD standard to forget as it only requires a course to be completed every three years.
'Lost CPR certificates are also a significant problem each year so we would like to let all members know that they can upload their certificate in the member portal for 'safe keeping'. Many state divisions also provide CPR training courses as a member service and may be contacted for lost or misplaced certificates,' Mr Arundel said.
Are you a member?
Check your CPR certificate is logged in the Member Portal
Visit our website for Audit assistance for members-only
Need help? Email audithelp@optometry.org.au
We will not be able to provide assistance if we cannot verify membership.
Check details of the OBA's registration standards
_____________________________
Filed in category:
Medicare & private billing
,
Workplace
Tagged as:
AHPRA & OBA
,
Audits