Read time:

1:30min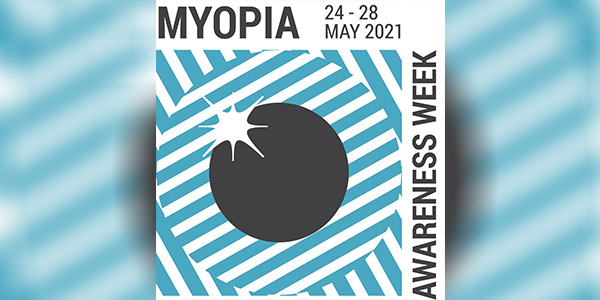 By Helen Carter
Journalist
What's new in the world of myopia? Here is a brief round-up of news of interest to optometrists, coinciding with Brien Holden Vision Institute's global Myopia Awareness Week next week.
The institute is re-launching its Myopia Awareness Week initiative from May 24 to 28, 2021, to bring attention to the growing epidemic of myopia in children across the world.
Studies have predicted that the global prevalence of myopia will rise from 30 per cent of the world's population to 50 per cent of the world's population, or five billion people in 2050, and 10 per cent will be highly myopic.
The World Council of Optometry (WCO) and Global Myopia Awareness Coalition (GMAC) support the week.
WCO President, Paul Folkesson said: 'Myopia is arguably the most widespread epidemic faced by the global optometry community and we must increase our efforts to combat this public health issue.'
GMAC Board of Directors Chair, Dr. Juan Carlos Aragón said: 'We are calling on eye care professionals to take action! We encourage ECPs to learn about the most up-to-date management methods and communicate these methods to colleagues, other healthcare professionals, myopic children and their parents, and the wider consumer community.'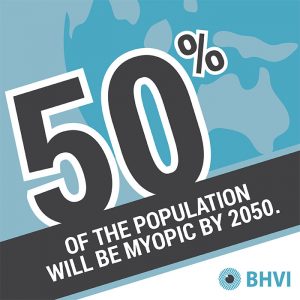 BHVI's Head of Myopia Program, Professor Padmaja Sankaridurg added: 'Vision impairment due to uncorrected myopia and myopia related complication is on the rise and expected to increase further. It has never been more important to spread the word and make sure parents and children are informed so that they can make healthy vision decisions.'
The institute's CEO, Yvette Waddell said: 'There is much happening in research, product development and professional education to meet the myopia challenge, but it is critical we engage with those at the front-lines – eye care practitioners – to ensure they have the understanding and tools to protect our children's futures.'
Myopia Profile supports awareness
To coincide with Myopia Awareness week the world leading educational platform Myopia Profile is releasing a number of updates, across its multiple digital platforms, on the latest scientific research on myopia presented at the annual Association for Research in Vision and Ophthalmology (ARVO) scientific meeting.
Brisbane optometrist and co-founder of the world leading educational platform Myopia Profile which assists practitioner management and raises public awareness of childhood myopia, Dr Kate Gifford said:
'While highlighted this week, raising professional and public awareness of myopia is crucially important into every week ahead. The growing prevalence of myopia make this a clinical necessity, while the new research and multiple new industry innovations make this an exciting area of clinical practice.'
Kate is also the Chair of the Clinical Management Guidelines Committee of the International Myopia Institute and lead author on the landmark white paper published in 2019.
She provided the below snapshot of interesting recent industry updates in the field.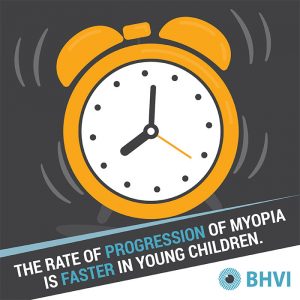 Optometrists' standard of care for myopia management
Contact lenses to manage myopia progression in kids
The next generation of myopia controlling spectacles have arrived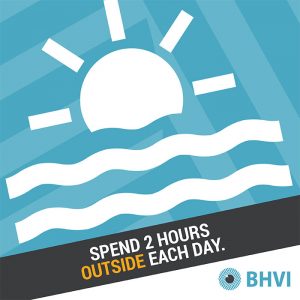 Meta-analysis proves protective effect of green time – at least one hour a day outside reduces myopia risk for young children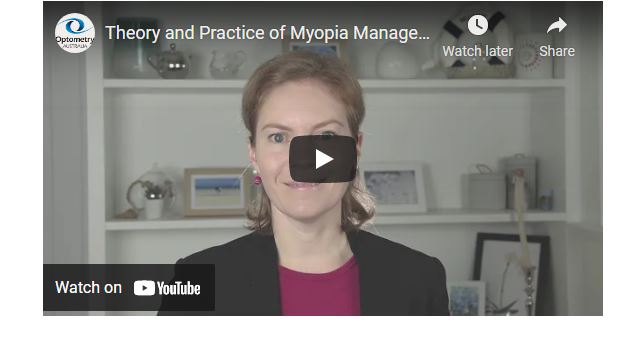 Resources and CPD
Dr Gifford will speak about the latest evidence-base in myopia management on 19 June at 11.30am AEST at Optometry Australia's Optometry Virtually Connected & Product Showcase online conference from 18-20 June, 2021.
There are also many myopia CPD activities that members can access through our Institute of Excellence. These include a theory and practice of myopia management webcast series (2.25T CPD hours) developed by Dr Gifford on our Institute of Excellence featuring four videos concentrating on spectacles, contact lenses, atropine management, and practice and business.
BHVI is providing a range of educational resources for practitioners, parents and advocates of myopia awareness and social media content to help drive awareness during Myopia Awareness Week. Click here for the resources and campaign information.
Filed in category:
Patient care & management
Tagged as:
Contact lenses
,
Eye examinations
,
Myopia
,
Patient management