Read time:

1:30min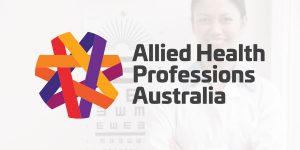 By Optometry Australia
The use of digital health systems is increasingly important in modern health practice. The Australian government is also increasingly investing in, and requiring use of, a range of digital health technologies, such as My Health Record, secure messaging and e-Prescribing.
A common factor in the ability to access digital health technology is the use of a clinical information system – practice software that allows you to make patient bookings, record patient notes, and send and store referrals and reports. Unfortunately, many clinical information systems used by allied health businesses may not have all the functionality required to access digital health systems.
To support government engagement with the software industry and investment in the clinical information systems used by allied health providers, Optometry Australia is working with Allied Health Professions Australia and the Australian government to understand your usage and experiences of digital health systems.
We would be grateful if you could take the time to support this work by responding to this survey before it closes on Monday 14 December 2020.
Survey: https://www.asr2.com/surveymatters/anon/2204.aspx
Participants will be able to enter the prize draw to WIN one of four $250 Prepaid Visa Cards. Depending on your answers, the survey should take approximately 10- 15 minutes to complete.
The survey is being conducted by independent research agency, Survey Matters, so you can be sure your responses will remain confidential. All results will be reported in aggregate only. You can view Survey Matters privacy policy here.
If you have any questions in relation to the survey, please do not hesitate to contact Survey Matters via support@surveymatters.com.au.
Filed in category:
General news
,
Research & surveys
Tagged as:
Future
,
Marketing
,
Member services
,
Patient management