Read time:

1:30min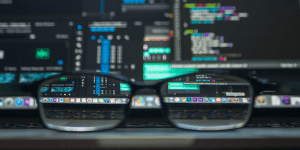 When Optometry Australia embarked on its Optometry 2040 project in 2018, we embraced proven future studies techniques and broad consultation to determine the preferred and plausible futures for optometry. The project identified significant trends that will shape the future of our profession, one of which was 'big data', which is increasingly driving decision-making around the world. 
Big data refers to complex sets of information being brought together from multiple sources to form a cohesive and comprehensive picture from which decisions can be made. At Optometry Australia, we recognise the gravity of big data as a tool and acknowledge that if we are going to move the profession forward, big data needs to be in the picture. 
In a letter to members today, Interim CEO Skye Cappuccio said: 'In Australia, optometry currently does not have a comprehensive large-scale national dataset and it is imperative that we change that. 
'Over the last 18 months, we've been investigating how to extract de-identified clinical data which we can use to create a national optometry dataset, keeping issues such as privacy protection and patient confidentiality top of mind.' 
She continued: 'To achieve this, we have been working with a small number of practices in a pilot program to securely connect to their practice software to extract a range of de-identified clinical data. I'm delighted to advise that this first phase was successful, giving us confidence that with extracted data, we can track what occurs in individual consultations, as well as their outcomes. 
'There are pearls of wisdom that lie within optometry's practice management systems and which, once combined, will translate to genuine improvements in advocacy, funding eye care standards and patient wellbeing,' Skye said. 
Privacy and protection are key 
In a video, also released to members today, Optometry Australia's Chief Clinical Officer Luke Arundel said that 'We are critically aware of privacy concerns, and we understand that the need for well thought-out de-identified use of data, and its safe storage, has never been more important. The software we have developed uses best practice industry standards to ensure data de-identification.  
'This means that only generic information is extracted from practice management software with personal details that could be used to identify patients or clinicians excluded from the extraction process – so we won't be able to identify any personal information about your patients or staff.' 
Optometry Australia is now commencing the project's second phase, to test whether the software download and data extraction can be effectively scaled up to work with several practices concurrently.  
If you're a practice owner, Optometry Australia would welcome your expression of interest in joining this trail-blazing project.  
To be involved, submit your expression of interest to policy@optometry.org.au, confirming that your practice is supported by the most-used community optometry practice software systems: Sunix or Optomate.
 
Then, you will work with Optometry Australia to install our data extraction software – which has been created using best practice industry standards – and which will sit in the background of your practice's computer and won't disrupt the flow of your practice in any way.
 
For further information, please read our frequently asked questions and listen to our Chief Clinical Officer Luke Arundel explain more about the project in this video.
Filed in category:
National & State initiatives
,
Scope of practice
,
Sector news
Tagged as:
Future