Read time:

1:30min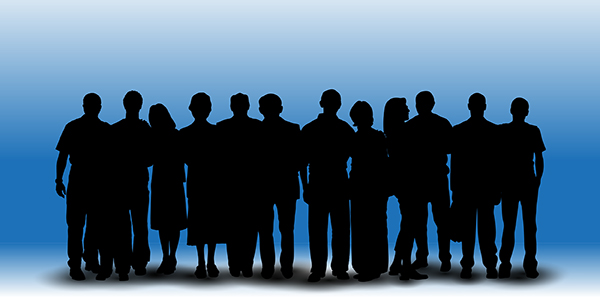 By Helen Carter
Journalist
The average working week for optometrists is 36 hours, according to a new report presenting the latest data on the eye health workforce in Australia.
The Australian Institute of Health and Welfare's Eye health workforce in Australia report revealed that the total eye health workforce grew by nearly 25 per cent in five years, driven by a boom in optical dispensers, and is now around 11,000 people.
The report released on 26 May found that in 2014, half of the optometrists were women, the average age overall was 42 years, and wages for optometrists had increased two per cent overall from 2011.
It stated that 89 per cent or 4,337 of the 4,885 optometrists registered to practise in 2014 were employed. This was an increase of eight per cent, or 303 optometrists, from 2011.
While optometrists in outer remote and remote areas worked the highest number of hours per week on average in 2014 (38 hours per week), those in major cities worked the least (36 hours). In 2006, optometrists in outer regional areas worked the most (39 hours per week).
In 2014, the average age of optometrists was highest in outer regional areas, at 44 years, and in 2011 at 43 years; and lowest in major cities at 41 in 2014 and 40 in 2011. In 2006, the highest average age had been 50 years in remote and very remote areas, and the lowest had been 39 years in major cities.
The report found that the eye health workforce grew by nearly 25 per cent between 2006 and 2011. Growth was greatest for optical dispensers (37 per cent). The Australian population grew by almost 29 per cent over the same period.
11,000 strong workforce
In 2010, based on Australian Government and World Health Organization definitions, the eye health workforce in Australia was estimated to be 11,173 people, comprising 3,899 optometrists, 810 ophthalmologists and 6,464 allied ophthalmic personnel.
In 2011, the report found that 10,916 people worked in the eye health workforce, the latest year for which data were available for most of the eye health professions.
The majority were optometrists or optical dispensers, with 37 per cent or 4,034 being optometrists and 41 per cent or 4,481 optical dispensers.
Other members of the workforce in 2011 were 828 ophthalmologists, 674 orthoptists, 651 optical mechanics, 158 orientation and mobility specialists, and 90 occupational therapists specialising in eye health.
In 2011, more than three-quarters (78.6 per cent) of the eye health workforce worked in major cities where 70 per cent of the population lived. Most optometrists (79 per cent) worked in major cities in 2014.
Supply of optometrists did not change substantially with 17 optometrists for every 100,000 people (17.1 FTE per 100,000 population in 2011 and 17.4 per 100,000 population in 2014).
Less than one per cent of optometrists were of Indigenous background.
The report stated that 54 per cent of Australia's population or 12 million people reported having one or more long-term eye conditions, according to the Australian Bureau of Statistics 2011-2012 National Health Survey.
Read the Eye health workforce in Australia report
Filed in category:
Uncategorised