Read time:

1:30min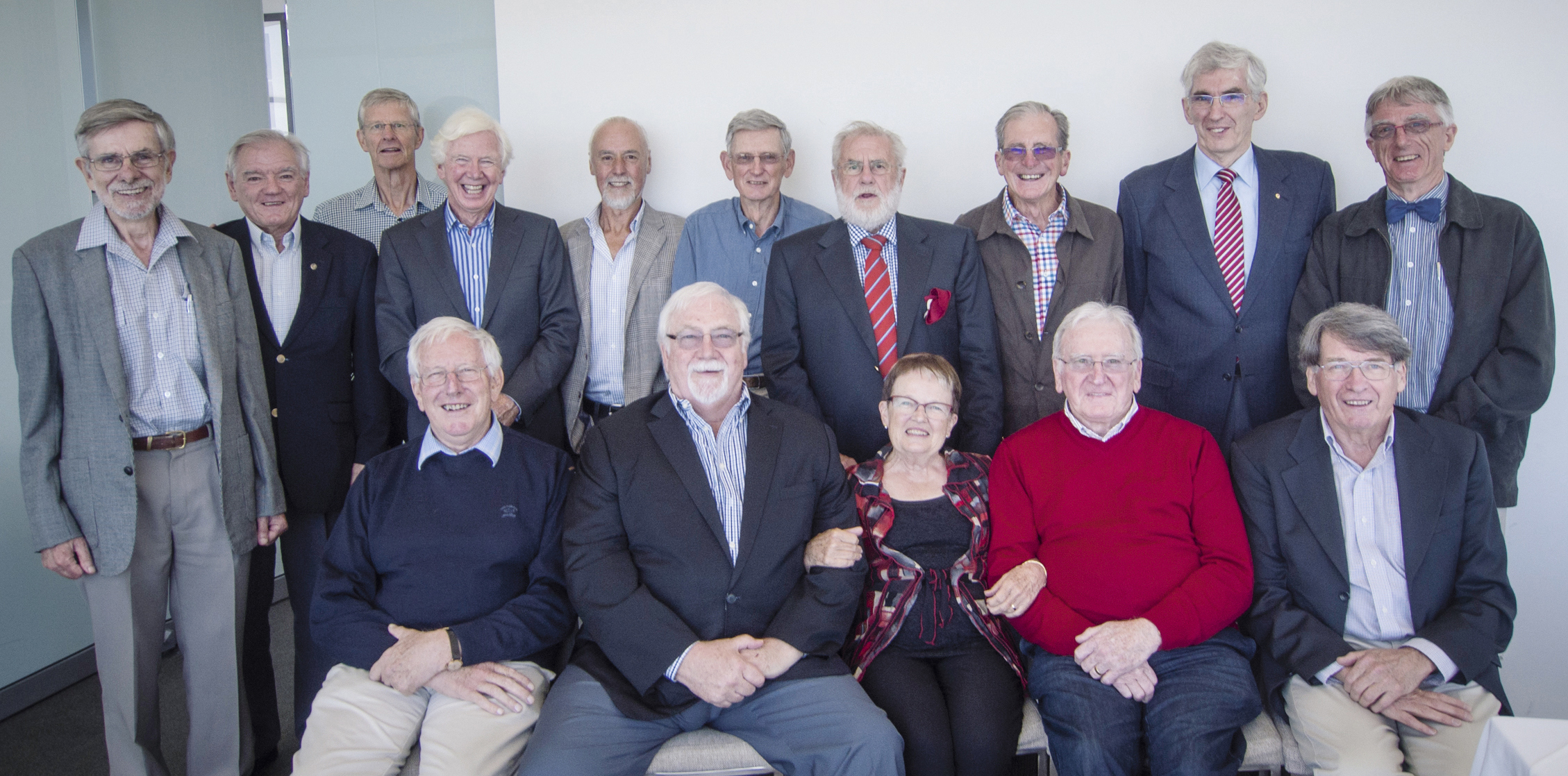 By Helen Carter
Fifteen optometrists from the University of Melbourne graduating classes of 1963, 1964, 1965 and 1966 recalled happy memories when they attended their 50-year reunion.
One of the graduates, Professor Brien Holden, CEO of the Brien Holden Vision Institute, organised a dinner at The Baths Restaurant in Middle Brighton, Melbourne.
The students had all been taught by Professor Emeritus Barry Cole, Department of Optometry and Vision Sciences, University of Melbourne.
(L-R front) Ross Harris, OAA national president 1981-1984 who practised in Yarram and Croydon; Professor Brien Holden OAM, Scientia Professor of Optometry at the University of NSW and founder of the Brien Holden Vision Institute; Anne Russell (nee Turnbull) who practised optometry in Shepparton; Frank Keogh who practised optometry in Broadmeadows; and Dr Rod Watkins AM who got a PhD in optics and founded an ophthalmic instrument manufacturing business.
(L-R rear) Professor Brian Brown, who became Professor of Optometry at the Hong Kong Polytechnic University and is renowned for his research leadership; John Cartwright who practised optometry in Bendigo; OCANZ founder Peter Dwyer OAM; Graham Hill OAM, former Australian College of Optometry president 1991-2003, chairman of the Optometrists Registration Board and a member of state and national executive councils; Professor Leon Garner OMNZ, foundation Professor of Optometry at the University of Auckland; Bob Loutit who practised optometry in Hastings; John Pettit, former ACO councillor, treasurer and honorary life member who practised optometry in Geelong; Frank Denahy who practises in Geelong; Dr Alan Johnston AM, who became University of Melbourne Associate Professor and a pioneering expert in low vision; and Ross Both who practised optometry in Horsham.
______________________________
Filed in category:
Uncategorised