Read time:

1:30min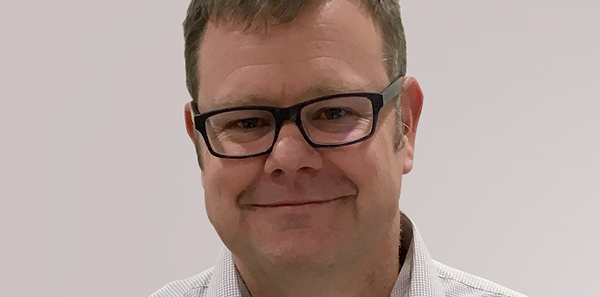 Jason Booth
______________________________
By Ashleigh McMillan
Journalist
South Australian optometrist Jason Booth was made a Member of the Order of Australia in the Queen's Birthday Honours on 13 June.
Mr Booth is the principal optometrist at Flinders Vision and a lecturer at Flinders University. He received the award for 'significant service to optometry as a clinical educator, to professional organisations, and to international humanitarian eye care programs'.
He is the team leader for the annual Rotary Australia World Community Service Eye Camp field trips to Nepal, a position he has held since 2004. Since 2006, he has been the volunteer and ground co-ordinator for trips to Mongolia.
Mr Booth said he was humbled to receive the honour for his dedication to helping people see.
'It's very rewarding to be able to pass on my knowledge and teach the optometrists of the future in Flinders Vision. Our students conduct 500 eye examinations prior to graduating and we guide them through this process.
'Those who are lucky enough to also join me in Nepal get the extra benefit of seeing eye conditions rarely seen in Australia,' he said.
In a Facebook post, Mr Booth said that his work in Nepal and Mongolia was possible only due to the involvement of a team of collaborators.
'Even though it came last in the citation, the overseas work is what I'm most proud of and what got me noticed,' he wrote.
'Therefore I think the best way to express my feelings around this award is to misquote Sir Isaac Newton, I have been recognised it is because I have stood with giants.
'To all the repeat offenders, one trip members and those that advocate for the team but have yet to attend,  this award is recognition of the effort we all have made, thank you.'
Optometry South Australia CEO Libby Boschen said that having witnessed the exhausting and exhilarating work of the Rotary team first-hand on a trip to Mongolia, she was thrilled Mr Booth had received the award.
'Like many of our members, optical colleagues and friends who volunteer tirelessly behind the scenes, Jason does not seek recognition or applause.
'This time he is taking a different sort of pain for the team and I make no apology for using it to recognise and sincerely thank Jason, his wife and fellow optometrist Annie Nguyen-Duc, Grant Hannaford and the whole team of optometrists, optical dispensers and other good folk who have worked tirelessly to take eye care to Nepal and Mongolia over the past decade,' she said.
'In locations where other major organisations said it was too hard to deliver, they have bunkered down and demonstrated enviable resilience and determination to develop the local relationships needed to teach and enable.
'In doing so, they have helped so many more than those who queue to receive their care in the eye clinics on the day,' Ms Boschen said.
Mr Booth was vice president of the board of Optometry South Australia from 2007 to 2012.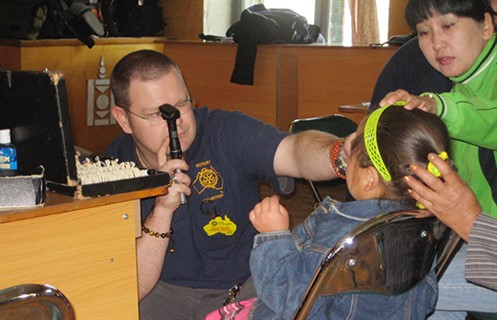 Filed in category:
Uncategorised