Read time:

1:30min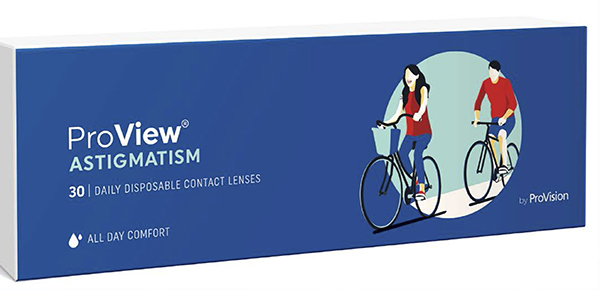 By Helen Carter
Journalist
ProVision's new contact lens packaging has attracted international interest for its smart design.
The packaging has made the top 10 packaging projects of the week on the most visited website on packaging design in the world, The Dieline, which has a readership in hundreds of countries.
The new packaging has also been shortlisted for the 2016 Pentawards, the most prestigious worldwide competition devoted to packaging design, in addition to the 2016 Melbourne Design Awards in a graphic design category.
ProVision, in partnership with strategic supplier partner CooperVision, commissioned Sydney agency Boxer and Co to develop a new design for ProVision's exclusive brand of contact lenses.
ProVision Contact Lenses are one of the top five contact lens brands in Australia, with a multi-million dollar turnover.
The design incorporates a modern twist to a 1950s style of illustration. Activities depicted on the packaging range from yoga to dancing, cycling and using a laptop and mobile phone.
ProVision marketing manager, Sarah O'Connor, said in a statement that ProVision could see that the existing packaging was due to be refreshed and with new products being added to the range, it was a great opportunity to reconsider its approach.
She said ProVision was thrilled with Boxer and Co's development of an outstanding packaging solution that brought a strong retail and consumer-engaging flavour to a product category that had typically been awash with science, pale blue and water splashes.
Ms O'Connor said ProVision wanted to move away from this and develop something that could proudly have a place in the retail environment. She said the packaging now reflected the consumer benefits of wearing them: freedom to enjoy activities that would otherwise be restricted with spectacles.
More than 400 optometry practices prescribe the ProVision exclusive brand of contact lenses and nearly 300 hold stock physically or virtually through CooperVision's MyStock program. 
The ProVision Contact Lenses range has also extended to embrace the latest high oxygen technology with UV protection.
Ms O'Connor said ProVision's strategic partnership with CooperVision had enabled ProVision to offer its members a comprehensive range of contact lenses featuring the latest technology across every modality and design to meet the needs of the modern day wearer.
She said this was a sound business building and differentiation strategy for ProVision optometrists in a highly competitive market.
ProVision members who integrate ProShop into their business model can offer their patients the convenience of shopping online for contact lenses between clinical appointments.
Filed in category:
Uncategorised