Read time:

1:30min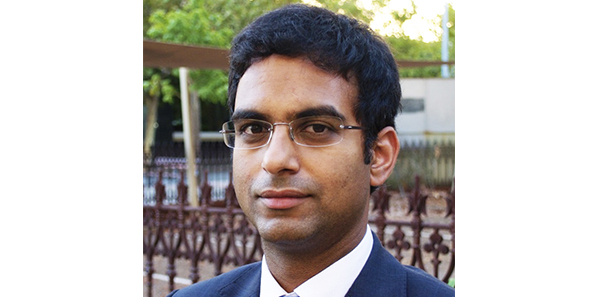 Dr Vignesh Raja
______________________________
By Helen Carter
Diagnosing a patient with glaucoma before visual field damage occurs can mean they receive early treatment to delay vision loss, a Perth ophthalmologist advises.
Dr Vignesh Raja, consultant ophthalmologist at Sir Charles Gairdner Hospital, will speak at WAVE in Perth on 8-9 August on the topic of 'Pre-perimetric glaucoma, to treat or not to treat'.
He urges optometrists to continue being proactive in monitoring for glaucoma before there is worsening of visual field defects.
'The diagnostic dilemma for optometrists and clinicians is that pre-perimetric glaucoma has the signs of glaucoma including raised intraocular pressure and optic disc changes, which point to glaucoma, but visual fields are normal,' he said.
'Do they commit to a diagnosis of glaucoma which can have a lot of ramifications and consequences for the patient—a life-long commitment to using eye-drops, side-effects of drops, restrictions with their driving licence and so on.
'For these reasons, you need to be certain before you diagnose someone with definite glaucoma,' Dr Raja said.
'When all three parameters—IOP, optic disc changes and visual fields—are abnormal, a diagnosis of glaucoma is easily made, but when visual fields are normal with high IOP and optic disc changes, one should always suspect pre-perimetric glaucoma.'
Dr Raja said that published studies had shown that at least 30 per cent of retinal ganglion cells needed to be damaged for a visual field defect to manifest. 'The focus here is on catching glaucoma before the development of a visual field defect,' he said.
'Early treatment is what we are focusing on and while we cannot prevent glaucoma, if we diagnose it at the pre-perimetric stage, we can initiate IOP drops to slow progression before it develops to significant visual field defects.
'Early diagnosis is key. An OCT scan with retinal nerve fibre layer analysis can show if there has been a significant amount of early changes in retinal ganglion cells. Most optometrists who have an OCT would be doing this scan,' he said.
'This is more encouragement to use new technology but optometrists should rely not just on OCT alone but also on clinical findings to point them in the right direction.'
Dr Raja said that if OCT scans three months apart were consistent regarding retinal ganglion cells, as were IOP and optic disc changes tested every two to three months, the optometrist could advise the patient that along with risk factors, these tests suggested a diagnosis of pre-perimetric glaucoma.
Filed in category:
Uncategorised