Read time:

1:30min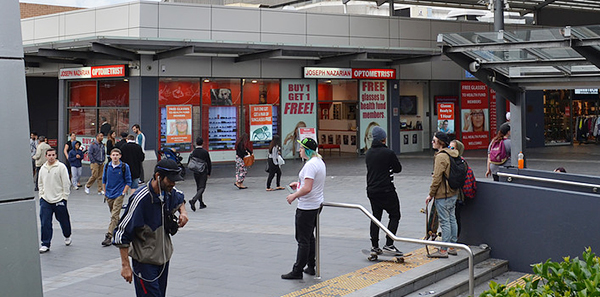 Nazarian Optometrists, Blacktown
______________________________
By Rhiannon Riches
Assistant Editor
Two new community eye clinics that assess only diabetic retinopathy and glaucoma patients opened in Western Sydney on 9 January as part of a trial.
The clinics in Blacktown and Parramatta are within a diabetes hotspot. Both are existing practices that are participating in the trial as part of the soft launch of the Community Eye Care Project, C-Eye-C.
C-Eye-C service co-ordinator Belinda Ford says the trial will run for 12 or 13 weeks.
Optometrist and practice owner Joseph Nazarian from Nazarian Optometrist in Blacktown, and optometrists Margaret Nguyen, Bendy Ng and Therese Consiglio from PersonalEyes in Parramatta are involved in the trial.
Mr Nazarian has been practising in Blacktown for 30 years. He became involved in the trial following his involvement in the Western Sydney Diabetes Prevention and Management Initiative with Professor Glen Maberly, an endocrinologist at Blacktown Hospital.
'As part of the C-Eye-C trial, I'll be assessing glaucoma and diabetes patients referred to me by Westmead Hospital. As it stands at the moment, there is a long wait for patients to see an ophthalmologist in the public system. Most patients wait more than 12 months to be assessed in the public system, even if their condition needs urgent treatment,' Mr Nazarian said.
'This trial will help stop the system clogging. I will assess the patients in accordance with NHMRC guidelines and if the patient needs to be seen immediately by an ophthalmologist, they will be seen. If the patient needs to be monitored and reviewed by an optometrist in three months, then they will be monitored and reviewed,' he said.
Mr Nazarian says the trial is the outcome of two years work.
Associate Professor Andrew White, an ophthalmologist at Westmead Eye Clinic, is chairman of the C-Eye-C Project.
'We agreed on a soft launch start date in January for the project at two centres, one in Blacktown and one in Parramatta, as a proof of concept trial for the Local Health District (LHD) for an initial period of three months with a possible extension before a more formal project is underway,' Professor White said.
'We have 480 patients to be seen initially at a rate of 40 per week, and then we plan to plug into the Western Sydney Diabetes Prevention and Management Initiative, which is doing community-based screening for diabetic retinopathy.
'We also plan to plug into another project through the Western Sydney Local Health District Innovation and Redesign Initiative which will better educate referring optometrists and GPs about what sort of things are seen and where; for example, low risk glaucoma referrals or suspects and diabetic retinopathy, and what should be seen in a community-based setting rather than a tertiary referral centre. Also it will set out the required minimum of information for a valid referral to be accepted,' Professor White said.
Ms Ford says that there will be further opportunities for local optometrists to become involved in collaborative care models.
RELATED: Westmead Eye Clinic tests new patient management model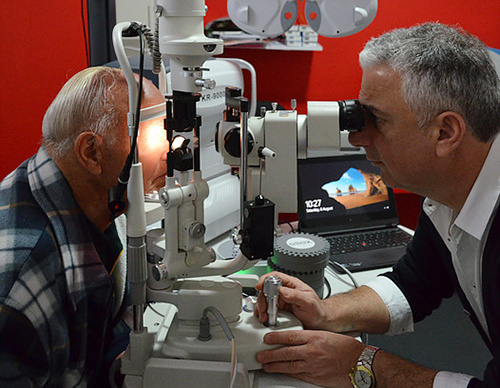 Optometrist Joseph Nazarian
Filed in category:
Uncategorised