Read time:

1:30min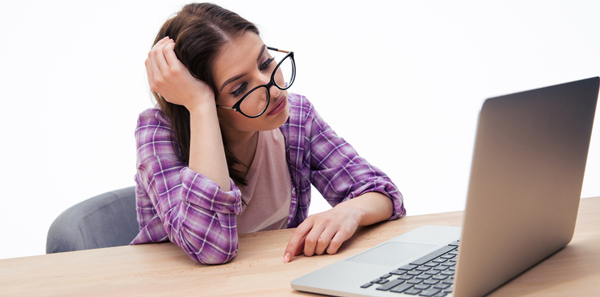 The first of a three-part series looking at the trend for patients to turn away from the internet and return to real practices for their lenses.
______________________________
By Helen Carter
Journalist
A study confirms that people should buy lenses from an optometrist rather than an online retailer.
In the study comparing spectacles bought online and in optometry practices, UK researchers found that participants preferred shop-bought spectacles fitted by practice staff, rather than those bought online, despite lens quality and prescription accuracy being similar.
In addition, more online spectacles were deemed unsafe or unacceptable because of poor spectacle frame fit, poor cosmetic appearance and inaccurate optical centration.
The study, published in Optometry and Vision Science in October 2016, was commissioned by The College of Optometrists in the UK.
Researchers compared purchases of 154 spectacles bought online with 155 spectacles bought from UK optometric practices. They compared vision, comfort, fit and how acceptable and safe the spectacles felt. The University of Bradford Eye Clinic assessed participants and spectacles for clarity of vision, ocular muscle balance and fit, and quality of frames and lenses.
Key findings
Participants preferred shop-bought to online spectacles, ranking them significantly higher overall than those bought online. This was especially true of more complex prescriptions such as progressive addition lenses.
A higher rate of spectacles bought online was classed as 'unacceptable' or 'unsafe' due to incorrect measurements of pupillary distances. When ordering online, pupillary distance is usually measured and supplied by the customer, so measurements can often be inaccurate.
The study found that six per cent of all study spectacles were classified as 'unsafe'. Of these, 78 per cent came from online suppliers; in half of these, the issue was the fit of the frame rather than the accuracy of the lens prescription.
Participants classed 30 per cent of online spectacles as unacceptable compared with 10 per cent of practice-bought spectacles, mainly due to fit and appearance.
Most participants (79 per cent) said they would buy their next pair of spectacles in a store and only 21 per cent indicated they would buy online due to convenience, clarity in pricing, significantly lower prices and lack of pressure to buy.
The average cost of online spectacles was much lower.
Importance of personal, high-quality service
Optometry Australia national professional services manager Luke Arundel said the study was important because there had been limited research in the area and globally there was an increasing trend towards online purchasing.
He said it was important that optometrists explained to their patients that advice from a trained dispenser on correct fit and adjustments, shape and appropriateness of frame selected can significantly impact satisfaction with spectacle purchases.
Professor of Clinical Vision Science at the University of Bradford and principal investigator in the study, Professor David Elliott, said these results should help patients understand the possible adverse effects of spectacles not being supplied correctly.
'This is particularly important for older patients wearing bifocals and varifocals, as frail, elderly patients need their multifocal spectacles to be fitted carefully due to the increased risk of falls in this   group,' he said in a media release.
Mr Arundel added that practitioners need to ensure that they are aware that the way patients choose to make purchases will continue to evolve and that bricks and mortar optometry practices need to work to their strengths in service delivery.
Patients know the difference
It is more difficult to order high index lenses and progressive lenses online as these involve complicated prescriptions. Consumers taking their own measurements can also lead to less than ideal prescriptions and potentially create a falls risk.
When the patient of a bricks and mortar practice has frames that need adjusting, their optometrist can usually do it on the spot in the practice. Online purchases require goods to be sent back and forth, at considerable inconvenience.
Filed in category:
Uncategorised