Read time:

1:30min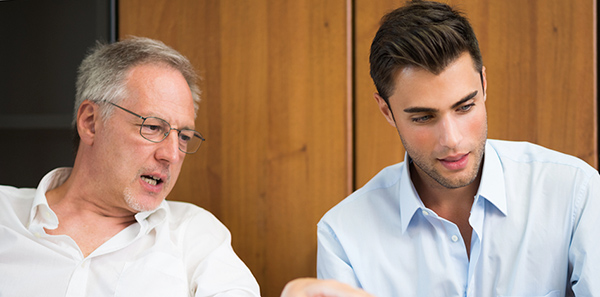 By Helen Carter
Journalist
The risk of developing age-related macular degeneration dropped dramatically between each generation in the 20th century, a US study shows.
Researchers found the risk of developing AMD was much less in Baby Boomers (those born 1946 to 1964) and later generations than in earlier generations. They said their results suggested the current epidemic of AMD among the current older population may wane over time.
However, they said that even if the age-specific incidence of late AMD decreased over time, the number of people with late disease was projected to possibly double to 18.6 million worldwide by 2040.
They looked at four generations: the Greatest Generation (born 1901-1924), the Silent Generation (1925-1945), the Baby Boom Generation (1946-1964) and Generation X (1965-1984). Each successive generation was more than 60 per cent less likely to develop AMD than the previous generation.
'This dramatic decline in the incidence across three generations suggests that environmental and/or behavioural factors are important risk factors in the aetiology of AMD because rapid genetic changes are unlikely,' the researchers wrote.
They said this suggested that Baby Boomers, who are currently entering ages at which AMD is detected, may experience better retinal health at older ages than did previous generations.
The five year incidence of AMD was 8.8 per cent for those born 1901-1924, three per cent if born 1925 to 1945, one per cent for those born 1946 to 1964, and 0.3 per cent if born 1965 to 1984.
Early and intermediate cases
Conclusions related to early-intermediate stages of AMD as no cases of late stage AMD were seen in the two youngest generations.
Researchers said that because of increased life expectancy and an increase in the elderly population with the ageing of the Baby Boomers, large numbers of adults were expected to develop AMD.
They looked at new cases of AMD at five-year follow-up in 4,819 participants from studies that examined residents of Beaver Dam, Wisconsin, who were aged 43 to 84 years in 1987 and 1988, and their adult children aged 21 to 84 years from 2005 to 2008.
Participants were at risk of developing AMD based on eye images obtained when they entered the studies. Fundus images were graded for MD and incidence was defined as presence at five-year follow-up of examination of pure geographic atrophy or exudative macular degeneration, any type of drusen with pigmentary abnormalities, or soft indistinct drusen without pigmentary abnormalities.
An editorial in JAMA Ophthalmology said a European study found age-specific prevalence of early AMD was relatively stable between generations but the researchers said a recent report indicated declining prevalence of AMD in European countries.
Environmental factors
Researchers said reasons for the decline were unclear but the editorial suggested environmental factors may be potential factors, with the uptake of high-dose antioxidant/vitamin/zinc supplementation, which decreases progression from intermediate to late AMD, possibly partially explaining a lower prevalence of late AMD.
Also a potential decrease in the incidence of AMD may have parallels with the decreasing incidence of other chronic diseases of ageing, including dementia and cardiovascular disease, the editorial said.
It said the decline was not substantially altered after adjusting for smoking status, exercise level and statin use, but possibly improved dental hygiene may be involved due to 'evidence that the periodontal microbiome may have strong links with Alzheimer disease, cardiovascular disease and even AMD.'
The study extended findings to people born during the baby boom and represented the largest cohort of ageing adults studied to date.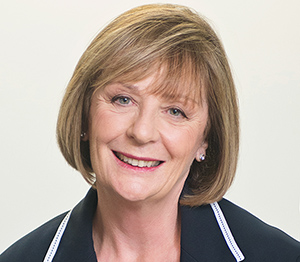 Julie Heraghty
Continued awareness
Chief executive officer of Macular Disease Foundation Australia, Julie Heraghty, told Optometry Australia: 'While this research is potentially very important news for the future, it is not yet clear if late stage disease has been or will be reduced in those born more recently.
'More research is needed to validate this work and to help explain why there may be a reduced rate of disease in the future,' she said.
'We also must be cognisant of the importance of continued awareness and education required as we are still dealing with the high prevalence of macular disease in the older generations who are living much longer.
'We must continue to ensure that everyone does all they can to reduce their risk, get their eyes tested regularly and when indicated, be treated promptly. And for those who do still lose vision, low vision support and rehabilitation are critical.' 
Filed in category:
Uncategorised