Read time:

1:30min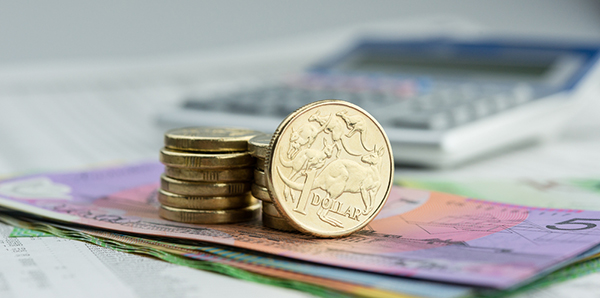 In an ongoing series of articles about moving beyond bulk-billing, Daniel Chew, a behavioural optometrist at Howell, Croucher, Rateau and Associates in Heathmont, Victoria, discusses the positive patient outcomes that result from full-fee billing.
When and why did you decide to move beyond bulk-billing?
When I joined the practice, it was already charging full fees. Although I worked as a dispenser while in university, this is the only system I have known as a practising optometrist.
How does the system work at your practice?
Since the practice started in 1983, it has never routinely bulk-billed patients. We usually schedule fee patients and they claim the rebate through the HICAPS machine, which allows them to easily claim a part of their payment back through Medicare. Patients who are obviously struggling financially are bulk-billed. This is decided on a case-by-case basis by the attending optometrist.
Do your patients ever discuss the topic with you?
No. When our patients call to make an appointment, they are told how much the consultations are going to be. They know the price, so they aren't shocked when they are asked to pay a fee at the conclusion of their visit. Naturally, if a patient asks me a question about the fee schedule, I readily discuss it with them in the consulting room.
Does full-fee billing encourage you to lengthen your appointment times?
While I do have longer appointment times than many of my peers, I think there are many reasons for that, which go beyond the fees that are charged.  For example, I assess perceptual and developmental skills with children, which requires a lot of time.
I have always felt that we are in the profession to provide an important service and no matter how you charge your patients—full fee or bulk bill—you should be doing full-scope optometry. Full-fee billing realistically conveys to our patients how comprehensive our assessments are.
Is there something unique about your practice that made the introduction of full-fee billing more feasible?
Every Thursday here at the practice, the optometrists have a lunch-time meeting to review clinical, practical and financial issues. In the process of discussing these issues, the topic of fees sometimes comes up. About once a month, we have a staff meeting as well. Usually, after the optometrists confer with one another on a billing issue, we take our ideas to the staff and discuss any new billing fees.
How did you go about setting your fees?
At our practice, we need to think about setting up a fee for vision therapy, and these fees are quite complicated. Obviously, they reflect how much time we spend with each patient but there are also programming and equipment fees.
What advice would you offer those sitting on the fence?
The first thing I would say is: 'It's definitely worth it.' Your patients understand the value of optometry. It is crucial for patients to appreciate that we are not here just to sell spectacles, we are here for a range of services.
The full-fee billing allows you to break away from the public perception that optometry is product-based. While we do provide products, service is an integral part of our profession.
Full-fee billing encourages an environment at our practice that values service over product. We pride ourselves here on our service and our commitment to deliver a high level of service consistently. In other words, bulk-billed patients receive the same level of care as full-fee patients.
This is a decision that every optometrist must make for themselves. I advise those who are undecided to take the plunge to become more adequately remunerated for their time and expertise.
Filed in category:
Uncategorised