Read time:

1:30min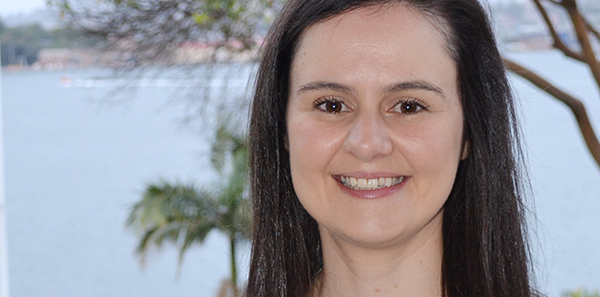 Dr Laura Downie   Photo: Justin Malinowski
______________________________
By Helen Carter
Journalist
An age-related macular degeneration optometric clinical teaching centre, reported to be the world's first, will open in Melbourne on Wednesday (25 May), during MD awareness week.
The AMD Clinical Teaching and Demonstration Service will be based at the University of Melbourne EyeCare clinic on Wednesday afternoons with scope to increase sessions subject to practitioner demand.
The new service aims to enhance optometric clinical excellence in AMD care, particularly for patients with early stages of AMD.
Optometrist Dr Laura Downie said the centre was available for all Victorian optometrists to attend with one of their AMD patients, at no cost to them or their patient. She and fellow optometrist Associate Professor Peter Keller will staff the clinic.
Dr Downie said the guided consultation could take up to two hours and optometrists were encouraged to attend for one session initially.
'To our knowledge, the AMD centre is the first primary eye care "best practice" teaching and clinical service of its type worldwide and will be unique in its scope and operation,' Dr Downie told Australian Optometry.
'It will deliver a patient care service, resource centre and working model for excellence in evidence-based AMD care for optometrists.
'The centre provides the opportunity for optometrists to attend with one of their patients, with suspected or established AMD of any stage, for a clinical consultation with guided best care by leading clinicians,' Dr Downie said.
'Visiting optometrists will have access to state of the art clinical equipment including OCT and will be provided with newly-developed AMD clinical tools, guidelines and associated educational materials.
'In a one-on-one session, the clinical lead will demonstrate the use of clinical smoking and nutrition tools, and a newly-developed AMD integrated care pathway, access advanced diagnostics such as OCT, and discuss the latest research relating to AMD with the practitioner and their patient.
'A range of resources will be provided for use in practice after the session. Additional sessions can be accommodated if an optometrist would like to attend again,' she said.
The clinic is funded by an NHMRC Translating Research Into Practice (TRIP) Fellowship, which was awarded to Dr Downie.
Goals
The centre has several goals, including to demonstrate the use of new clinical tools that Dr Downie and Professor Keller developed last year.
'These include an AMD smoking behaviour tool and a nutrition survey, which allows optometrists to readily assess these modifiable risk factors for AMD using a standardised and evidence-based method of assessment,' Dr Downie said.
'Another goal is to provide optometrists with an opportunity to learn about the latest advancements in AMD clinical care, including providing access to state of the art infrastructure such as OCT at no cost to them or their patient.
'A third goal is to support standardised AMD care through accurate patient diagnosis and severity staging. This will be achieved through instruction relating to the interpretation and utility of ocular imaging for AMD diagnosis, in particular awareness and education about the clinical significance of retinal features that are under investigation as biomarkers for progression.
'Lastly, we will disseminate new evidence on the place of new technologies for diagnosis and risk stratification.' 
Dr Downie said AMD was the leading cause of blindness in people aged 50 years and older in developed countries, accounting for more than 50 per cent of blindness in Australia.
'As there are no approved therapies for earlier stages of AMD, preventing progression to the late-stage form is the most valuable approach we have for reducing vision loss from AMD,' she said.
'Two of the most important modifiable risks factors are cigarette smoking and nutrition. Research undertaken by Peter and me has shown that only about half of Australian optometrists routinely ask their patients about their smoking behaviours and about 60 per cent ask about their patients' dietary habits.
'These findings provided the rationale for the clinical tools that we have developed to assist practitioners with asking key questions in these lifestyle domains. We now seek to demonstrate the value of these tools in a clinical setting at the centre.' 
Dr Downie said accurate severity staging of AMD could be challenging as many different grading scales had been used historically and different terminologies were used to describe key retinal fundus changes that occurred in AMD.
'We have developed an AMD Clinical Summary Card, based on the Beckman Initiative AMD Classification 2013, which will assist optometrists with reliably staging the severity of AMD and identifying key retinal features that are associated with a higher risk of progressive AMD,' she said.
AMD care pathway
Dr Downie said there were currently no universally accepted clinical guidelines for AMD.
'While optometrists have NHMRC guidelines to guide their clinical care for glaucoma and diabetic retinopathy, no such guidelines exist for AMD,' she said.
'To address this, we have developed an AMD integrated care pathway (ICP) to enhance the efficiency and efficacy of evidence-based care. 
'This AMD ICP is based on a systematic review of the literature and provides definitive criteria on best-practice diagnosis, management and treatment to assist practitioners in their daily practice. We will be demonstrating the use of this resource at the centre.'
Another major function of the centre is to provide optometrists with access to infrastructure such as OCT and assistance with interpretation of imaging findings in the context of latest research evidence.
'There are numerous new clinical features that are being investigated in relation to predicting a patient's risk of AMD progression, and we seek to share this cutting-edge science with practising optometrists,' Dr Downie said.
Approval is pending for the initial optometrist session to receive six therapeutic CPD points.
The centre also plans to run education seminars this year.
The AMD Clinical Teaching and Demonstration Service will be based at the UM EyeCare clinic, 800 Swanston Street, Carlton. For more information or to book sessions contact Dr Laura Downie on 03 9035 3043 or ldownie@unimelb.edu.au.
Filed in category:
Uncategorised