Read time:

1:30min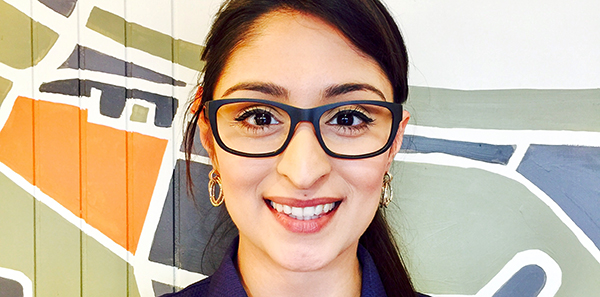 Zenia Jaitley
______________________________
By Ashleigh McMillan
Journalist
Dresden Optics is aiming to become a disruptive force in the Australian optometry industry, through a unique business model which prioritises the environment.
Stocking only one frame style, Dresden Optics' modular recyclable nylon frames come in an array of sizes and colours. Lenses are supplied by Zeiss, and cut and ground in-store for patients to take home on the day. Pricing of prescription spectacles begins at $49.
Comprehensive eye examinations, which include retinal photography, intraocular pressure and eye health screening, cost $71 across its four stores, with bulk-billing available for eligible patients. Dresden Optics also offers patients the option of a brief consultation, where refraction is assessed using trial frames.
Co-founder Bruce Jeffreys says the business model of a single frame style is a world-first and driven by servicing patients who might be anxious about the cost of frames.
'Our frame system is not about being limited. What we're keen on is de-medicalising the retail experience, to make patients feel more at ease and more comfortable, and therefore be more likely to get health-care help.
'The key thing for us is to provide the highest possible optometric care to the patient. The frame system enables us to do that because it means people will come to an optometrist more regularly and with less hesitation,' he said.
Zenia Jaitley, an optometrist at Dresden Optics' Smith Street store in the Melbourne suburb of Fitzroy, says that the business model has encouraged patients to prioritise their health care, instead of focusing on out of pocket costs.
'We give them the option of whether they want the full eye examination or just a refraction check, and generally they opt for the full eye examination because they haven't been happy with wherever they've been before and often that's because of cost,' she said.
'People are definitely more open to getting a health check when they're also happy with the glasses side of things.
'I get to help patients with the whole experience, because previously I would be doing the eye test and then handing them over. Often I go through the dispensing process as well, so I get to feel like I'm a part of their whole glasses journey,' she said.

Focus on the environment
A unique element of the Dresden Optics' operation is the nature of production. All frames are manufactured in Western Sydney by Astor Industries from recyclable nylon which can be melted down into a new pair of frames.
Prototypes have also been made from milk bottle lids and plastic keyboard keys, with the capacity for consumers to bring in old plastic of their own to be injected into a mould in-store in Newtown, NSW.
Mr Jeffreys says the company deliberately chose a plastic resin that could be melted down into future frames, having seen the unrecyclable materials used across the rest of the sector.
'There are probably millions of glasses made each year, and there's a lot of environmental cost in the process of manufacturing a product that a lot of people lose very quickly, so for us it's about closing the loop,' he said.
'We're working really hard on a whole bunch of recycled materials, in particular discarded fishing nets, which has been our most successful one. We've taken the fishing nets, ground them down and then remoulded them into brand new frames, which come out super durable and strong.'
Dresden Optics has four stores across New South Wales and Victoria. The first opened in July 2015. It has also created a mobile eye trailer, which provides eye examinations and prescription spectacles for patients in rural areas.
A week-long pilot program with the trailer visited Port Macquarie, Kempsey, Macksville and Nambucca Heads in March 2017, to service patients who had previously not been able to access the NSW Spectacles Program.
'We're new to the industry and really excited about the opportunities,' Mr Jeffreys said. 'There is a lot of people who are underserviced in optometry, to the point where it's a really big health problem in Australia.
'Because we've come from outside of the industry, we've found that the provision of health in Australia is very fragmented, costly and inefficient. What we're working really hard on is providing and improving integrated deliveries of health,' he said.
Zenia Jaitley says the ethical side of the business, as well as the feeling of being fully integrated into the team, gives her great satisfaction in her role.
'I wanted to work for a company that was focused on making a difference in the community, and not just about making the dollars for themselves,' she said. 'On a deeper level, I feel I'm using my time for a better cause rather than just doing something I'd be doing everywhere else.'
Filed in category:
Uncategorised