Read time:

1:30min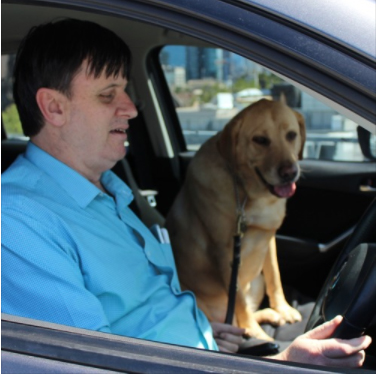 Steve Hurd with Sandy 
______________________________
By Helen Carter
Journalist
CERA moving on driverless cars
The Centre for Eye Research Australia wants to collaborate with companies, industry and peak bodies in a project to develop, implement and promote autonomous vehicle systems, also called driverless cars, for vision impaired people.
CERA managing director Professor Jonathan Crowston said Australia's ageing population and increasing incidence of diabetes meant vision loss was likely to become one of the most prevalent disabilities, and access to mobility services would become a priority.
Co-ordinating and leading the project is University of Melbourne Honorary Fellow and City of Boroondara councillor, Steve Hurd, who was born legally blind and holds Law and Arts degrees.
Listen to a podcast with Steve explaining his dream 
More laser pointer blindness cases
Cases of blindness are rising from illegal hand-held laser pointers bought online or overseas, according to the Lions Eye Institute, with a Perth boy being the latest partially blinded by a toy laser bought in Thailand.
Institute ophthalmologist Dr Chandra Balaratnasingam said the 10-year-old boy now had difficulty reading.
Dr Bala reported that in the past five years, the rise in the number of cases of laser-induced retinopathy in the ophthalmic literature had paralleled the rise in the number of hand-held lasers sold by online merchants.
Lasers bought overseas or online often did not comply with Australian safety standards, and lasers on the red wavelength were typically safer than those on the green wavelength, he said.
Course for eye bankers
The world's first professional qualifications course for eye bankers, the custodians of human tissue for eye transplant surgery, will start this year at the University of Melbourne's Medical School.
The university and the Centre for Eye Research Australia will run the international online course in two parts; a one-subject Specialist Certificate minimal qualification comprising a 12-week semester, with the option to continue towards the Graduate Certificate level which comprises two additional subjects.
Dr Graeme Pollock from CERA's Lions Eye Donation Service leads the academic and teaching team for the course, which has been developed with sector partners, The Eye Bank Association of Australia and New Zealand, and Donatelife Australia.
Applications are open for the Specialist Certificate course which will start in September 2017.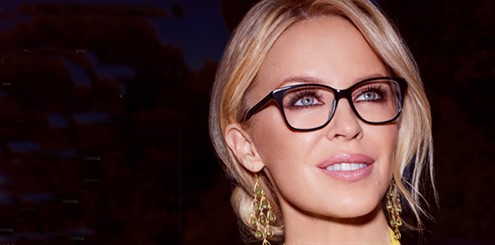 The Kylie collection
Pop star Kylie Minogue will unveil her first eyewear collection, Kylie Minogue Eyewear in Sydney on 9 March at a private preview.
The collection includes 25 spectacle frames and four prescription sunglasses and several petite styles for smaller faces. They are exclusive to Specsavers and will be available in stores nationwide from 9 March.
The range includes modern classics, subtle bling and reinvented vintage, inspired by different eras. Each frame features an angled temple and 'K' tag.
Free vision assessment clinics
Guide Dogs Queensland is providing free vision assessment clinics for local residents in 2017.
The clinics provide essential services to blind and vision impaired people or those who are losing their vision including one-on-one consultations, personalised advice from industry specialists including optometrists, help and advice with low vision aids, adaptive technology, and orientation and mobility.
The next clinics are on 11 April and 18 July at Hervey Bay Community Centre. Bookings are essential, call 07 5352 7800 or email clientservices@guidedogsqld.com.au.
Health spending centre
A new centre which puts the spotlight on health spending will host an international forum on health expenditure next week.
The University of Queensland's Centre for the Business and Economics of Health will lead research into cost-effective health-care solutions and host the university's Global Leadership Series: Is health care a luxury? What drives health expenditure? at Customs House on 2 March.
Acting director Professor Luke Connelly said the Australian Treasury had predicted that health expenditure would increase from just over nine per cent of GDP currently to more than 27 per cent by 2050.
He said the largest source of rising health-care costs was technological innovation which, together with income growth, the ageing population and insurance, posed a major expenditure challenge for Australia.
Filed in category:
Uncategorised