Read time:

1:30min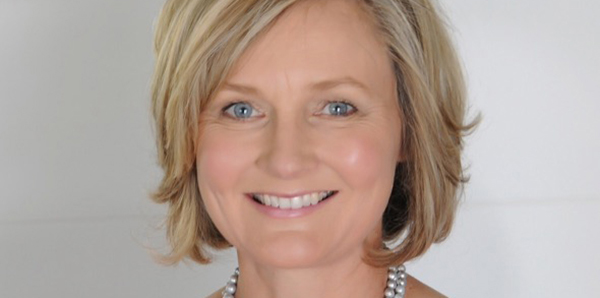 Rowena Beckenham
______________________________
By Ashleigh McMillan
Journalist
New ProVision director Rowena Beckenham hopes to facilitate the growth of independent optometry through her role by identifying opportunities in the sector.
Appointed to the position in late 2016, Ms Beckenham attended her first full board meeting on 20 February 2017.
'It gives me an opportunity to help find the path forward for independents within Australia,' Ms Beckenham said. 'It's a fantastically functioning group, the management structure is really great and we have a lot of knowledge within the group.
'The role of the board at ProVision is to help in strategy and direction long term, in the way independent optometry can be maintained and grow in the years to come.
'There are a lot of threats out there, and we all know they come from different angles. It's important for us as a profession to maintain what I believe to be the pinnacle of practice, which is independent optometry,' she said.
Ms Beckenham opened her own practice in October 1999. She moved to larger premises in Avalon Beach in 2015 and now manages 10 staff, including one full-time early career optometrist and one part-time optometrist.
Employing a recent University of Melbourne optometry graduate has allowed her to share with a new generation the way she believes optometry is best practised.
'One of the new challenges is to encourage new graduates coming through to see that independent practice is a viable, great way to practise the profession.
'Our practice feels a bit like small town optometry, because we have really good word of mouth referrals and great rapport with local GPs and allied health care.
 'I would love to see the profession grow and prosper in the future. We face many challenges but those challenges present us with an opportunity to step into a space where we haven't been in the past. That's what I'd like to offer to the board: a different angle and a different approach to the ageing demographic.
Networking to greater heights
Throughout her career, the networking opportunities provided for Ms Beckenham by ProVision have been invaluable.
'I've been in ProVision since I started; one of the practices I first worked in as a new graduate was a ProVision practice. I've always had access to its education and training, and the evolution of ProVision over time has been extraordinary in its support of independent practice.
'One benefit of a group like ProVision is networking. There are a lot of practices with which I have very close friendships, particularly regional practices. There are lots of similarities but we all do our own thing in our own space. The shared knowledge can really take as us independents to much greater heights.
'ProVision also provides support from the ground up in marketing, HR, practice management and training.
'It provides an understanding of what's going on in the outside world, because independent practice can be isolating and that's where ProVision offers opportunities through its networking process,' she said.
Filed in category:
Uncategorised